02 June 2018 7:00 pm
Summer by the River: Gator Dog Snappers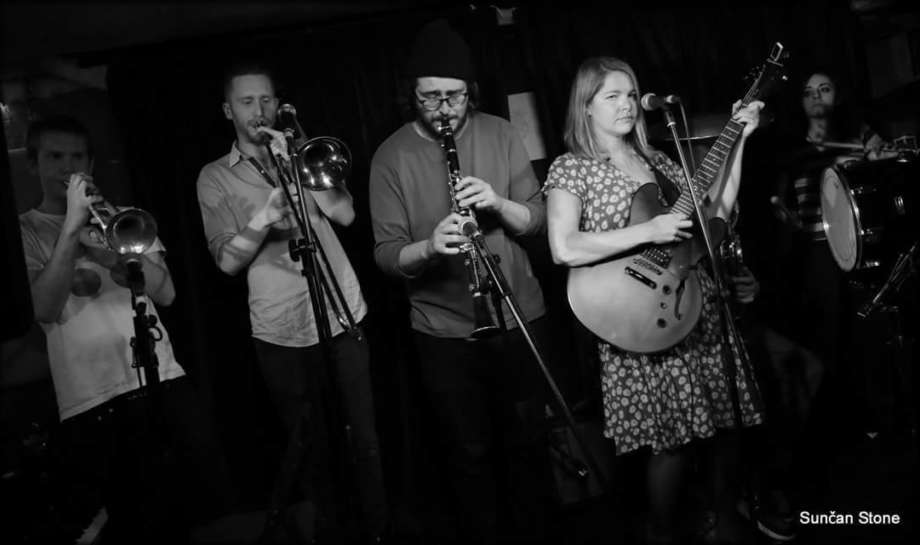 The Gator Dog Snappers met in The Spotted Cat, Frenchmen Street, New Orleans, while on US tour with various bands.
Featured at EFG London Jazz festival, regulars at The Magic Garden, Jamboree, Rumpus Party, the Blues Kitchens and the UK festival scene.
Snare Drummer Hannah spends half the year in New Orleans, studying with local musicians, and performing with local brass bands in countless second lines and Mardi Gras parades, in addition to regular house shows on the notorious Frenchmen street. She is currently studying snare drum with David Henzie-Skogen of YoungBlood Brass band. Vocalist and multi-instrumentalist Alice is also a New Orleans regular, most notably performing with the New Orleans Jazz Vipers, and the late great Allen Toussaint.