28 June 2018 7:00 pm
Summer by the River: 13 Percent Presents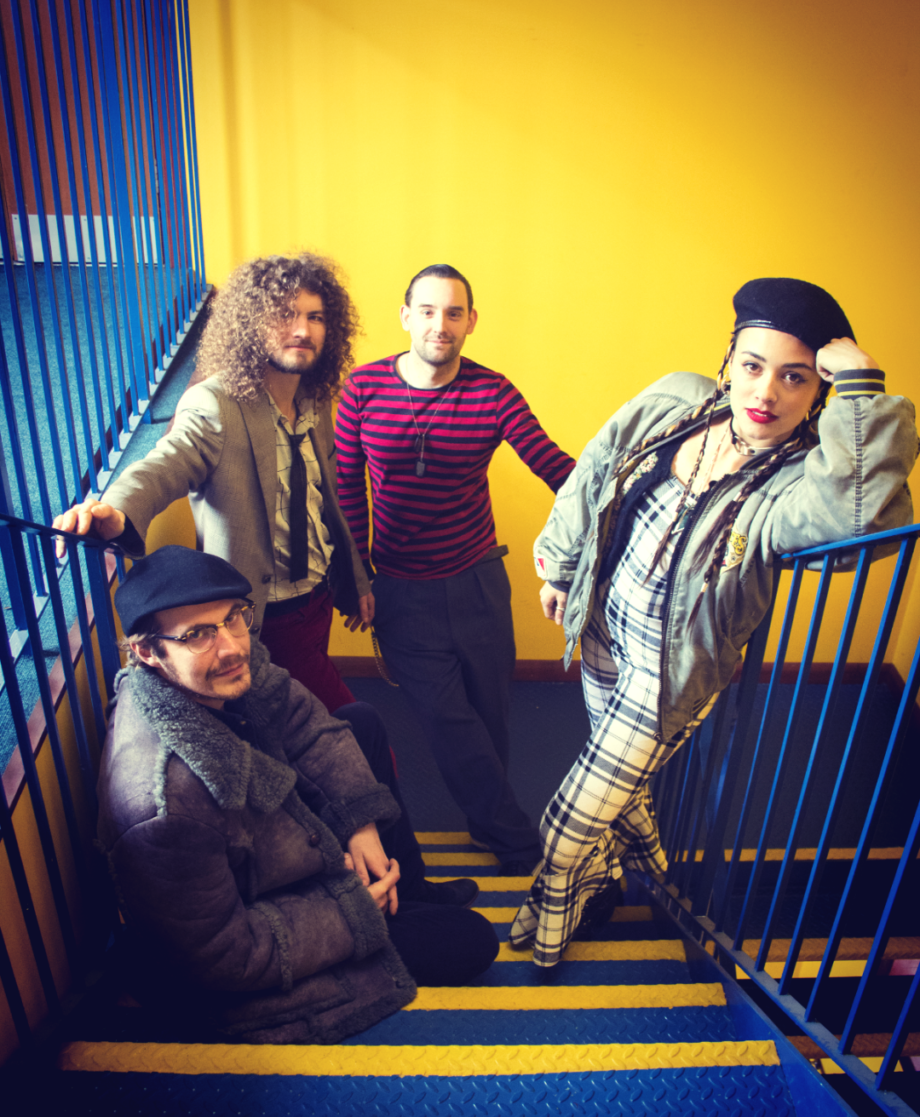 With a desire to promote equality, 13 Percent Presents provides a platform for artists to share their opinions on this matter through performance, art and interviews openly discussing positive ways for change. With a title appropriately taken from the statistic that women make up only 13% (2016) of a total number of writers, composers and music publishers according to PRS for Music. 13 Percent Presents seeks to start a conversation to encourage more artists to enter the music industry with confidence. Showcasing real role models who can inspire and guide artists at the start of their creative journey.
Barbarella's Bang Bang
One of the most infamous live acts in London, Barbarella's Bang Bang is a jaw-dropping cacophony of Avantgarde, Punk and Theatrical Pop.
Drawing on a mixture of soaring melody, incisive lyrics and high energy performance this band will take you on a unique and dramatic journey. Having played prestigious events such as Glastonbury, Fuji Rock (Japan), the Veneto Jazz Festival (Italy) and Fusion Festival (Germany) to rapturous reception, they are equally at home in front of thousands as much as small club shows. Barbarella's Bang Bang are currently working on their second album and have just released their new single 'Surgery' marking an exciting new direction and the beginning of a run of new tour dates throughout Europe and the U.S.
ME and Deboe
"Proving that an all-female, dynamic duo can indeed create the most entrancing form of alternative rock..." The Music Manual
Hailing from the Northwest, vibrant, award winning duo, ME And Deboe, play driving acoustic music that lives or dies on dexterous fingers and determined singing.
Mercy Elise, from Halifax West Yorkshire, met Liverpool born Sarah Deboe when the soloists were billed together for a night of live music in Chester.
Sharply observed, frequently witty lyrics, the stand- out duo move effortlessly between powerful chords and delicate, percussive riffs to bring a stripped back and distinctly original sound.
The duo have been on a non- stop live tour, elevating energetic acoustic music across audiences on both a national and international stage. They have performed across Europe and America, establishing a firm place in a variety of diverse live music scenes.
Their new single 'The End' is out now, produced my Mercy Elise, and Mastered by Alex Gordon at Abbey Road Studio.
"There are no tricks here [with] the duo's driving riffs and sumptuous vocal harmonies effortlessly intertwined to devastating effect.." Tom Robinson, BBC 6 Music.
Garance Louis
Garance Louis. Extrovert, eccentric composer, singer and accordionist from Perpignan, who finds a fresh and new way of interpreting the French Chanson tradition with her formidable band The Mitochondries. Her band is a mixture of Tom Waits, Edith Piaf and Frank Zappa, with the melancholy softness of alternative post-musette song writing. Garance has appeared in the bars and street corners of her adoptive London for 4 years, always surrounded by the most curiously talented musicians she can find.