24 April 2018 6:00 pm – 6:30 pm
St Andrew's Cathedral School Choir Performance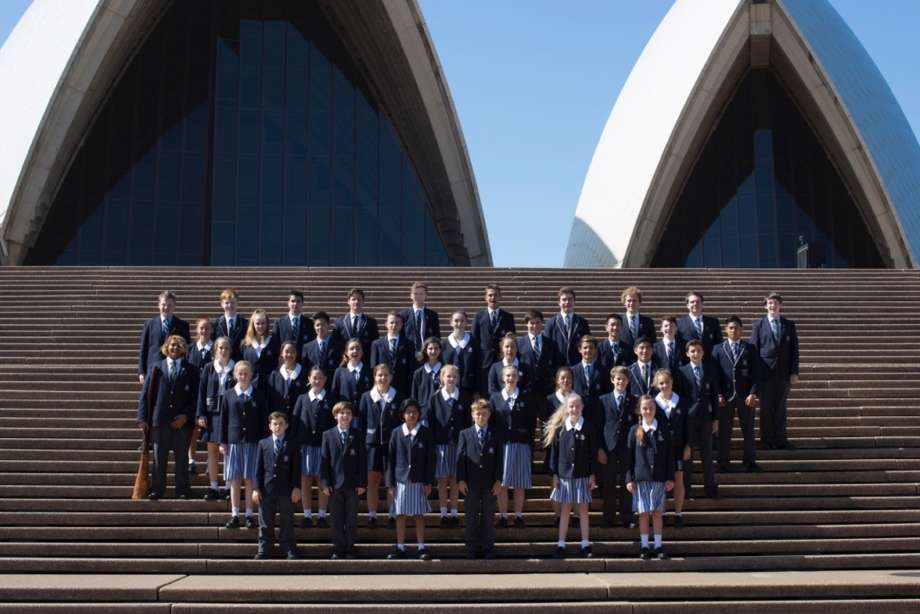 St Andrew's Cathedral School from Sydney, Australia will be performing in Hay's Galleria as part of their two week tour of the UK.
St Andrew's Cathedral School in Sydney, Australia has been renowned for its long and illustrious music and choral history. The school's founding in 1885 was based on providing choristers for
St Andrew's Cathedral with "a high class education based on Church principles, in addition to a musical training".
The school's founder, Dr Alfred Barry, extended the philosophy of the school's musical endeavours by stating that a major operating factor should be the "study of music, not merely a technical training but an educational influence which is daily gaining in all thoughtful minds". In 1885, 27 boys attended the school, 22 of whom were choristers. In 2016 the school has grown to include girls and currently comprises approximately 1,300 students from Kindergarten to Year 12.
From its birth, the school has been located in the very middle of Sydney's central business district. Now it has campuses in two multi-storey buildings adjacent to St Andrew's Cathedral and the Sydney Town Hall. The educational experience St Andrew's provides is defined and enriched by its close relationship with the beating heart of this great city.
St Andrew's musical development into the 21st century continues to fulil its musical charter but in ways that could not have been imagined at the end of the nineteenth century. St Andrew's has undertaken a series of highly successful music tours: in 2001 to Italy and the United Kingdom;
in 2002 to the United Kingdom and Ireland; in 2004 to the United States; in 2006 to Hungary, Austria, Germany and France, to Hong Kong for the 2007 International Choral Conference, a European tour in 2008 to cities including Prague, Dresden, Berlin, Hamburg, Bonn, Brussels and Amsterdam, in 2010 to South Africa, a tour to Greece and Italy in 2012, USA in 2014 and in 2016 a tour to Germany, Austria and France.
Previous tours have performed in such venues as the Liszt Academy in Budapest, La Madeleine in Paris, The Or Institute in Salzburg and St Peters Basilica in Rome. There have also been master classes and lessons at Stuttgarter Musikschule with Alexander Scherf, in Budapest
with Laszlo Mezo of Bartok String Quartet, Gewandhaus Orchestra, Vienna Boys Choir and Vienna Philharmonic, to name a few. Our students have performed in cathedrals at Worcester, Gloucester, Coventry, Oxford, Windsor, Westminster and Berlin and at Trinity College, St Patrick's Cathedral and Christ Church Cathedral in Dublin, St Mary's Cathedral in Limerick, Ireland, Cochran Chapel at Phillip's Academy in Andover, Washington Cathedral in Washington DC, Berlin Cathedral and Salzburg Cathedral, as well as numerous school exchanges and concerts