19 September 2023 – 15 March 2024
A Wild Life for Wildlife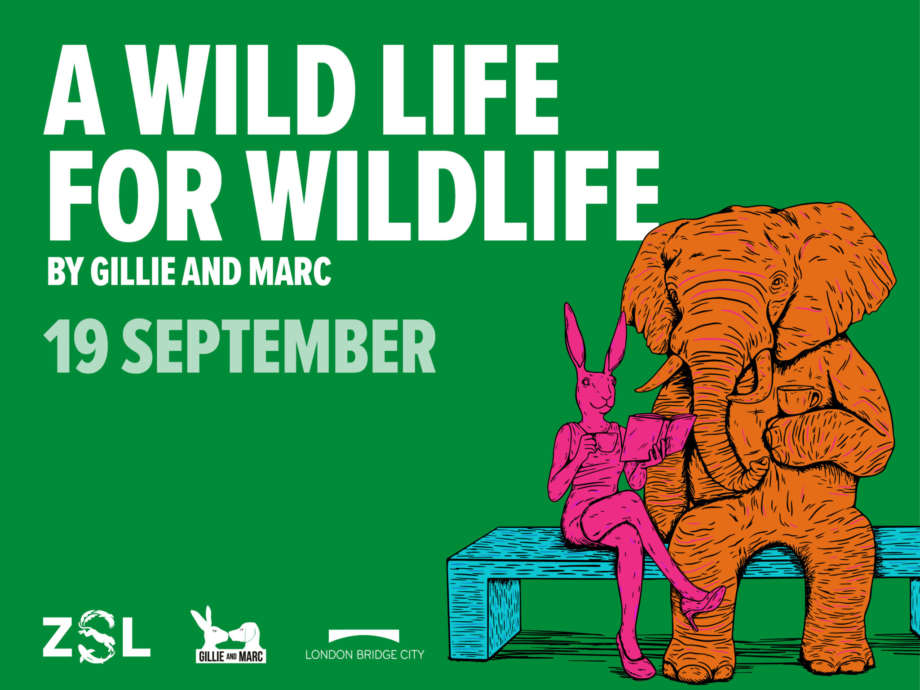 Public artists and activists Gillie and Marc's latest exhibition 'A Wild Life for Wildlife' has arrived at London Bridge City, following the popularity and success of 'Chimps are Family'.
The natural world, with its animals, forests, and lakes, provides us with unparalleled joy and wonder. However, the current reality of the 6th mass extinction is alarming, as more and more beautiful creatures face the threat of extinction, primarily due to human activities. "A Wild Life For Wildlife" aims to shine a spotlight on these critical issues and empower individuals to take action before it's too late.
The exhibition invites you to become an integral part of the journey with endangered animals through interactive sculptures and engaging experiences. By taking a seat on a tandem bike, joining a game of chess, or throwing a ball in a pool, visitors can connect with the stories of these imperilled species. Each sculpture is accompanied by QR codes that transport viewers to important information about the animals' lives, needs, and threats, providing a deeper understanding of the urgent need for their conservation.
ZSL are working alongside Gillie and Marc to highlight the importance of working together and supporting their vital work protecting species across the world.

The sculptures will be celebrated with the hashtags #LoveTheLast and #AWildLifeforWildlife to raise unparalleled awareness about the exhibition's cause across the globe. To help protect the wildlife, you can support the work of ZSL by texting ANIMAL to 70560 to donate £5.