14 November 2023 – 01 January 2024
Winter by the River St. Giles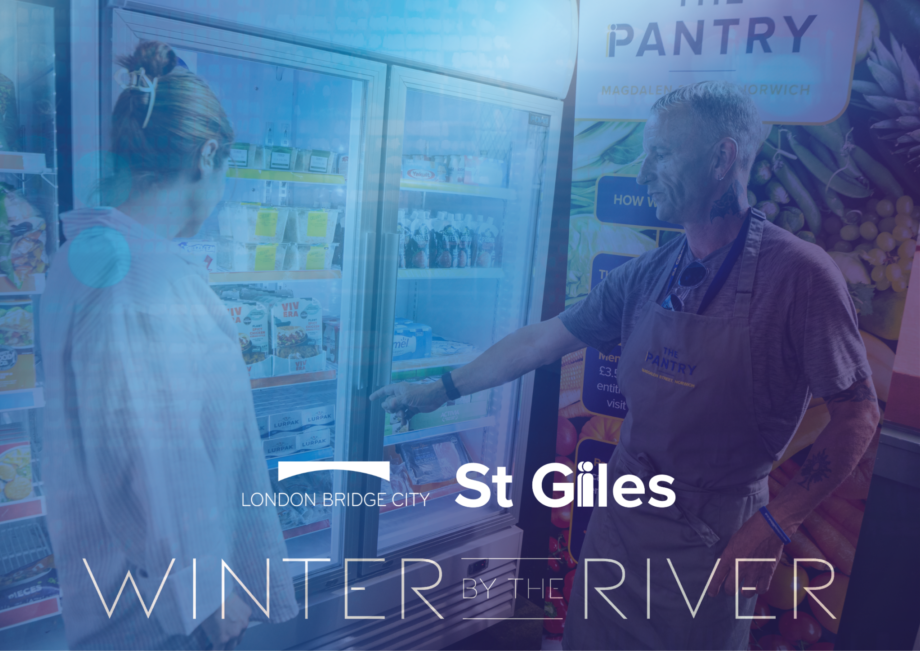 Imagine Christmas without all the wonderful seasonal food. Dinners with family, friends, colleagues… We make so many memories gathered around a table, but it's not like this for everyone.
For families suffering from food poverty, putting a meal on the table is a struggle, especially in winter when they have to choose between heating their home or eating. The latest figures indicate that an additional one million families will be pushed below the poverty line as a result of the ongoing cost-of-living crisis.
WE WANT TO MAKE SURE THAT EVERYONE HAS A SEAT AT THE TABLE.
St Giles Pantryprovides families with nutritious and healthy food, as well as wrap-around support to address the underlying issues that led to food poverty.
This Christmas, London Bridge City and all Winter by the River traders will be raising funds to help support St Giles Pantrys' vital work. With your support, we can ensure everyone has a chance to make memories around the Christmas table.
Click here to find out more and donate.