07 June 2023 7:00 pm – 10:00 pm
Summer By The River: Beyond Food 'Unraveling Lives' Music Showcase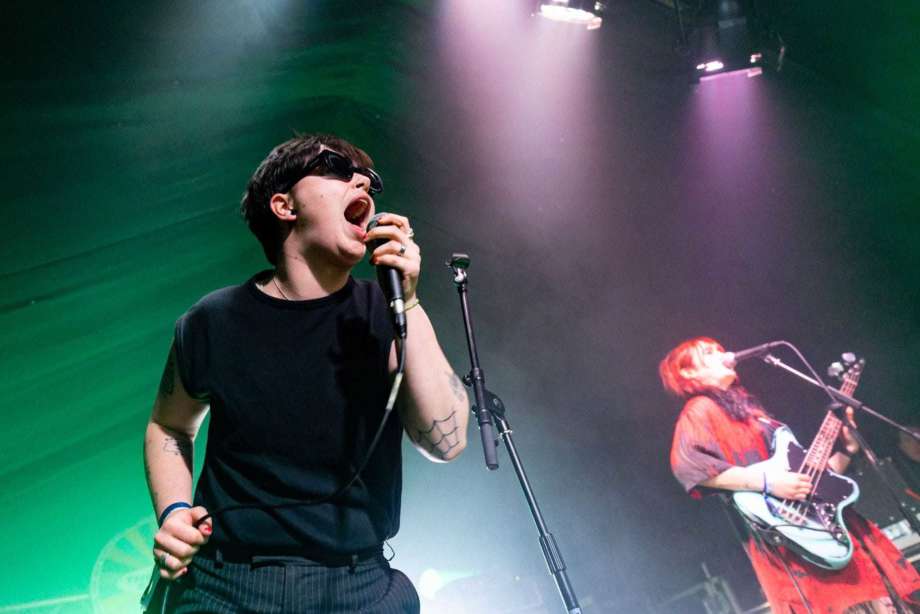 Beyond Food is a London charity on a mission to spark real change – one meal at a time.
Beyond Food's 'Unraveling Lives' Music Showcase sparks real change one song at a time!
Society is very good at unraveling lives. It breaks people, excludes them and then looks away. Nothing to see here. Our vision is different: we choose to see.
We choose to look at the people unraveling and help them become who they really are: independent, included, strong. We stand by them and offer support, inspiration and a chance to give life another go.
We believe in making an actual difference, not using half measures or the occasional charity. And we believe the kitchen is a great place to start: a warm meal, some cooking skills, a new flavour can spark change and build trust. We want to see people thrive, with odds turned in their favour, for once.
We want societal change at scale with love, ambition and radical care – and we'll stop at nothing to do it.
BFF's Unraveling Lives' Music Showcase is about spreading our message through music, creating opportunities to talk with people about what we do and how we make a difference. Of course we will have a drink and a bite to eat.
Our chosen bands represent our people and society at large. London and Brighon based bands on a mission to spark real change – one song at a time. Like the Beyond Food team they offer their fans a strong foothold, an arm around the shoulder and the occasional poke in the ribs for anyone feeling unraveled. They inspire and care. They change individual lives for collective transformation – and everyone's got a seat at our table and on their stage.
The youngest band to sign the Marshall Records. Noah And The Loners already have support from John Kennedy (Radio X BIG ONE), Steve Lamacq (BBC Radio 6). and won BBC Radio 6 Roundtable in May 2023. The band were selected for this years SXSW festival in Austin Texas. They also play Focus Wales, Great Escape & Rebellion Festival.
Fronted by 18 year old singer songwriter Noah Lonergan on vocals and guitar, with Amber Welsh on bass, Joseph Boyle on guitar and Noah Riley on drums. Noah and the Loners have something to say and they're saying it loud. Their powerful songs capture the zeitgeist of Gen Z – from personal tracks on teenage love and Noah's experience of toxic masculinity.
"Powerful songs" - CLASH
"Relighting that punk torch" - Steve Lamacq
The Molotovs exploded onto the London live scene mid-2020 and with over 200 gigs under their belts to date, they're showing absolutely no signs of easing off. This trio are fast gaining a reputation for their incendiary and highly energetic stage craft, short, sharp, punchy originals and a strong aesthetic.
Lead Guitarist/vocalist/songwriter Mathew Cartlidge, bass guitarist/vocalist Issey Carts and drummer Ice Dob are definitely on the rock radar, with support slots to date with The Libertines, former Sex Pistols Paul Cook and Glen Matlock, Sham 69, The Vapors and Blondie's Clem Burke - not to mention being spotted in a crowd of 90,000 and name checked by Green Day's Billie Joe Armstrong.
With influences spanning The Who, Clash and Jam, right through to Oasis, The Libertines and Arctic Monkeys, The Molotovs are finding their sound resonates with a vast eclectic audience who appreciate the raw power and intensity on offer.
Coming together in the cultured south coast city of Brighton, Bighead Tea Drinkers bring a new and inspired sound to the indie music scene. Utilizing the grit and energy of indie rock and fusing it with catchy pop lead lines, sing along choruses and heartfelt melodies.
With songs that speak of teenage love and heartbreak, adolescence and relationships through experiences that most can relate to.
In July 2022 successes came from the release of the band's first notable single 'Tokyo' which now has more than 15,000 streams on Spotify.
The band is comprised of Kian Ramsay on bass, Marshall Tyce playing Drums, Ellie Hart on Lead Guitar and Freddie Brindle singing Lead Vocals and playing Rhythm Guitar."
Fever Rouge are a 5 piece band who promise to make as big an impact as possible. As a team of producers and creatives they engineer and orchestrate a blend of a variety of genres, creating their psychedelic - punk infused indie rock sound.
Luke (Guitar) and Ollie (Vocals & guitar) started making music together at 14, before growing into a 4 piece band after meeting Louis (production) and Mooney (Drums) at Reigate college instantly writing energetic cutting edge songs, the band has only got more experimental and unique since Marc (Synth) and Alain (Bass) joined after moving to Brighton and meeting at university.
Fever Rouge released their second single Golden on 19th May - a sprawling summertime banger with 'funky guitar throughout, to a tight bassline that effortlessly kisses your ears to vocals that have some serious potential to command the biggest of festival stages' - ITS ALL INDIE