01 June 2022 7:15 pm – 8:00 pm
Summer By The River: Rooftop Assembly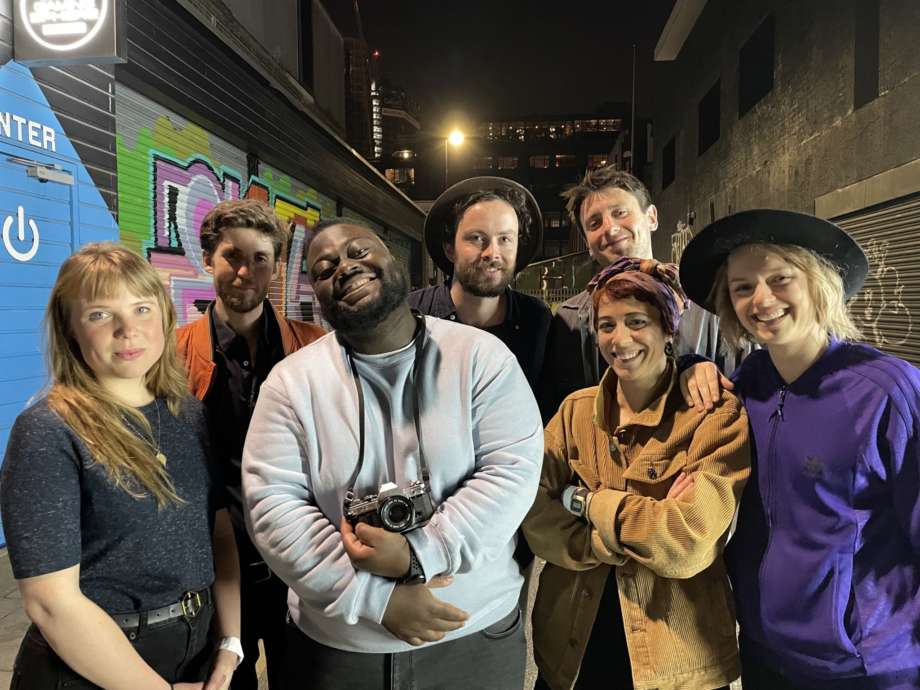 When James Riley's national tour was cancelled in lockdown 2020, the vertigo-loving songwriter started livestreaming weekly concerts from his roof in Tottenham. Guests in the guise of brass bands and choirs gave way to rappers and string quartets, and the resulting collaboration became Rooftop Assembly: a 7-piece fusion ensemble combining the grime poetry of MC Kayes Mensah with Riley's old skool songwriting chops, accompanied by swooning string arrangements and dubby, incessant beats.
Their first ever gig got on the news, and the neighbours cheered and painted a mural of the band on the side of James's house. Not satisfied with a couple storeys, these fusioneers seek new heights in 2022, with a self titled EP in the works and a national tour slated for later this year...
No force majeure can stop a band who know their way around a ladder.
LOCATION: The Scoop
PLEASE NOTE: All events are free - no tickets are required. Just turn up and enjoy yourself but be aware that capacity may be limited and will be allocated on a first come, first served basis.