03 June 2022 11:00 am – 12:00 pm
Summer By The River: Jubilee River Tales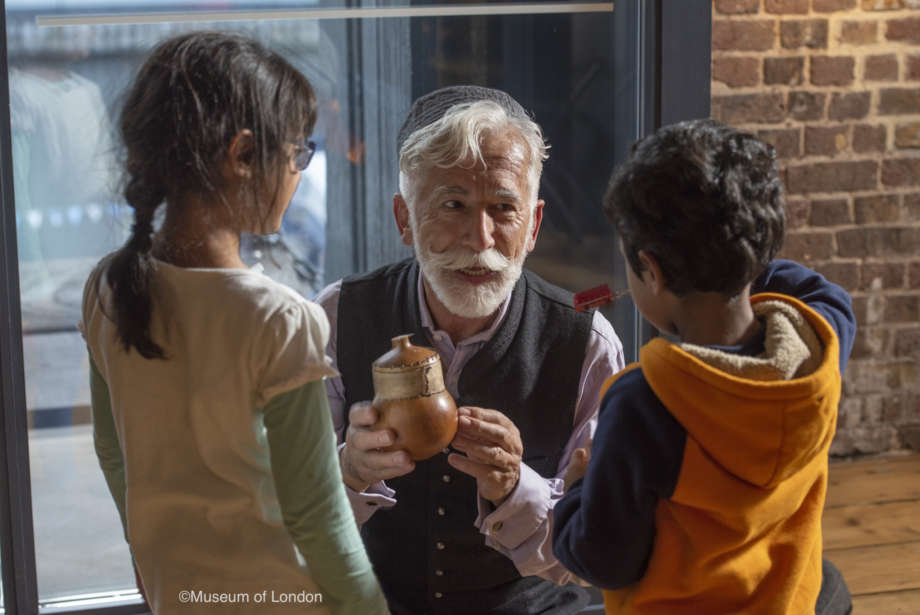 Storyteller Sef tells tales of three very impressive queens: our own dear 70-year-Jubilee-Queen Elizabeth; then there's 'Good Queen Bess' also known as Queen Elizabeth 1; and not to forget the wild Irish Pirate Queen, Grace O'Malley who, sailed up the Thames demanding to see Queen Elizabeth the First. Surprisingly Queen Elizabeth agreed, and they met in the Royal Palace down river at Greenwich. All three of these queens share much in common in their connection to the River Thames right here in London by Hay's Galleria.
There will be also be join-in activity with singing, chanting and a little something to take home, along with other tales of London and the always life on its river throughout history. And all of this in front of the wonderful fantasy ship, 'The Navigators', unmissable, in the middle of the Hay's Galleria.
Sef Townsend has been telling, sharing and listening to stories, singing songs and running participatory arts projects since the 1980s. He hosted the 10th birthday party at the Victoria & Albert Museum for Little Amal, and co-authored a book called 'London's River Tales for Children', and presented programmes on traditional music and oral history for BBC Radio 3 and Radio 4's "Woman's Hour
LOCATION: Hay's Galleria
PLEASE NOTE: All events are free - no tickets are required. Just turn up and enjoy yourself but be aware that capacity may be limited and will be allocated on a first come, first served basis.