13 June 2022 6:00 pm – 7:00 pm
Summer By The River: Happy HIIT With Sarah Aarons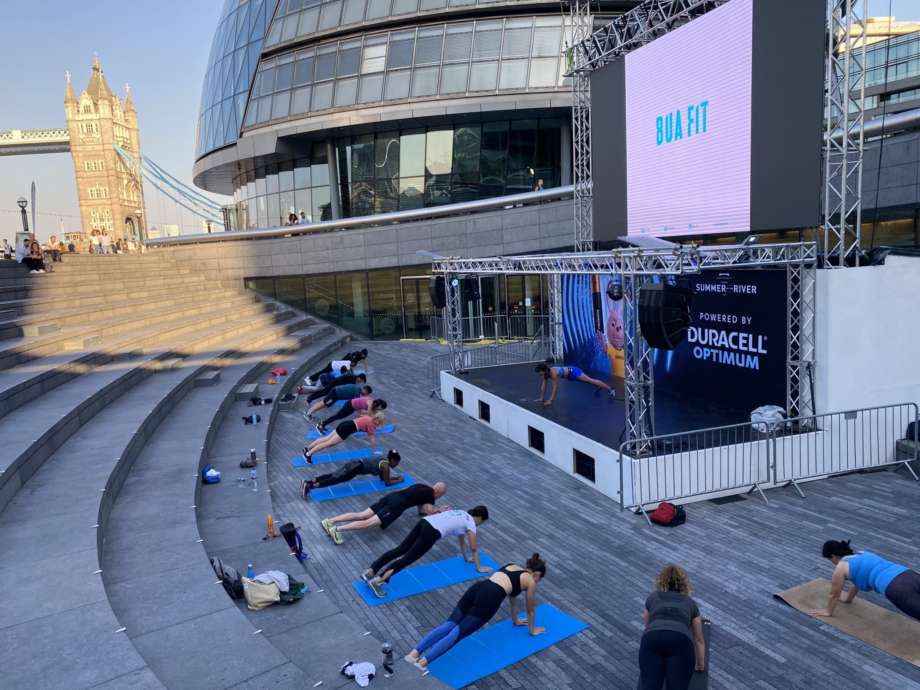 Who knew exercise could feel so good? Join to re-wind. A Thameside super social workout overlooking City Hall and Tower Bridge.
High intensity interval training is a worldwide fitness trend. See how this stop / start training delivers the goods.
🔥 Simple, explosive, and fun.
💪 No equipment needed.
💥 Race against the clock.
Come and discover what your brilliant body can do.
LOCATION: The Scoop

PLEASE NOTE: All events are free - no tickets are required. Just turn up and enjoy yourself but be aware that capacity may be limited and will be allocated on a first come, first served basis.