16 June 2022 7:30 pm – 10:00 pm
Summer By The River: BBC Introducing in London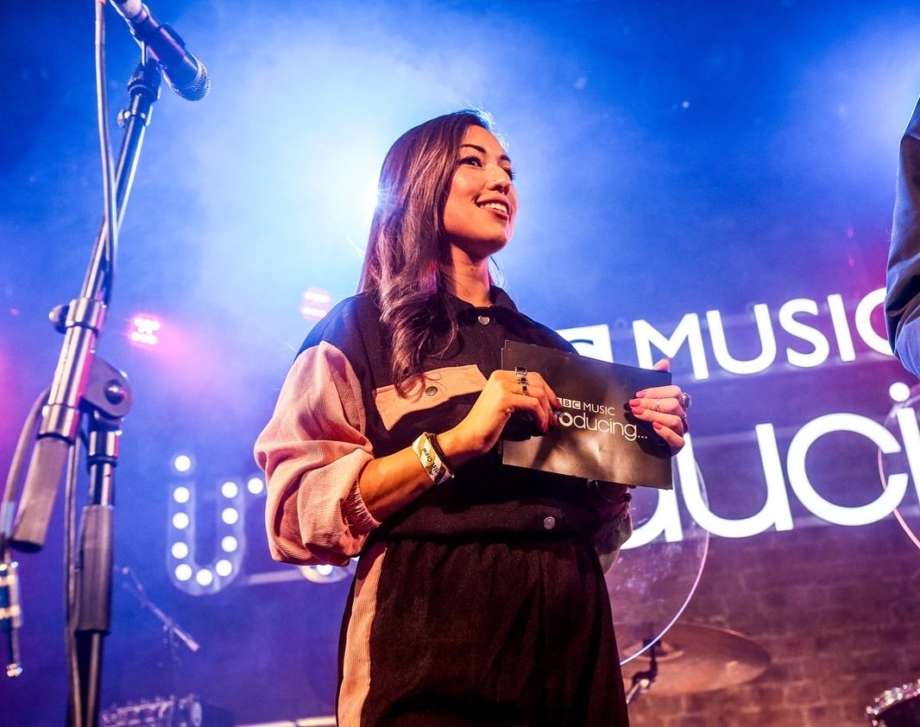 BBC Introducing in London presenter Jess Iszatt is back at The Scoop to present another sizzling line up of the best emerging talent from the capital.
Catch three up-and-coming artists in a line up specially curated for Summer By The River by Jess and the BBC Introducing in London team.
VC Pines is an alternative soul artist from London. With influences like Outkast, Childish Gambino, Iggy Pop and Otis Redding, VC Pines always puts on a show bursting with colour and energy to match.
How can you measure everything in life? Check the name of Avant-Pop Hackney-hailed collective, GRAMN. for a clue.
Working as a backing vocalist for Iggy Azalea at the age of 18, it wasn't until precocious lead vocalist Aux starting working exclusively with boundary-pushing producers and multi-instrumentalists James Lowe and Johnny Tomlinson, that GRAMN. was born. Using their music to measure out raw and often harsh truths, but to a beat, so it's a bop.
Inspired by a melting pot of influences – from Destiny's Child to Kendrick Lamar and contemporary provocateurs such as Tierra Whack – listeners are transported somewhere new. Prolific in their output over the last two years, GRAMN. have built a cult fanbase and significant critical attention across three EPs: MEDIUMN, MinimumN and KillaGRAMN. drawing support from the likes of COMPLEX, WONDERLAND, GUAP, GAL-DEM, Rebecca Judd (Apple Music) and THE BLUES PROJECT and BBC R1 and R1Xtra.
Georgia Lowe, aka Glowe, is a singer, songwriter and actor from London who has been quietly building a catalogue of rousing and affecting alternative pop tunes. Characterised by her candid writing style and the personality and edge that she brings to her tracks, Glowe is a potential breakout star that is gearing up for bigger things.
After selling out her last headline show and fresh home from LA. She is set for her biggest summer to date.
LOCATION: The Scoop
PLEASE NOTE: All events are free - no tickets are required. Just turn up and enjoy yourself but be aware that capacity may be limited and will be allocated on a first come, first served basis.