25 July 2022 6:00 pm – 7:00 pm
Summer By The River: BUA FIT - Zumba With Charlie Oh La La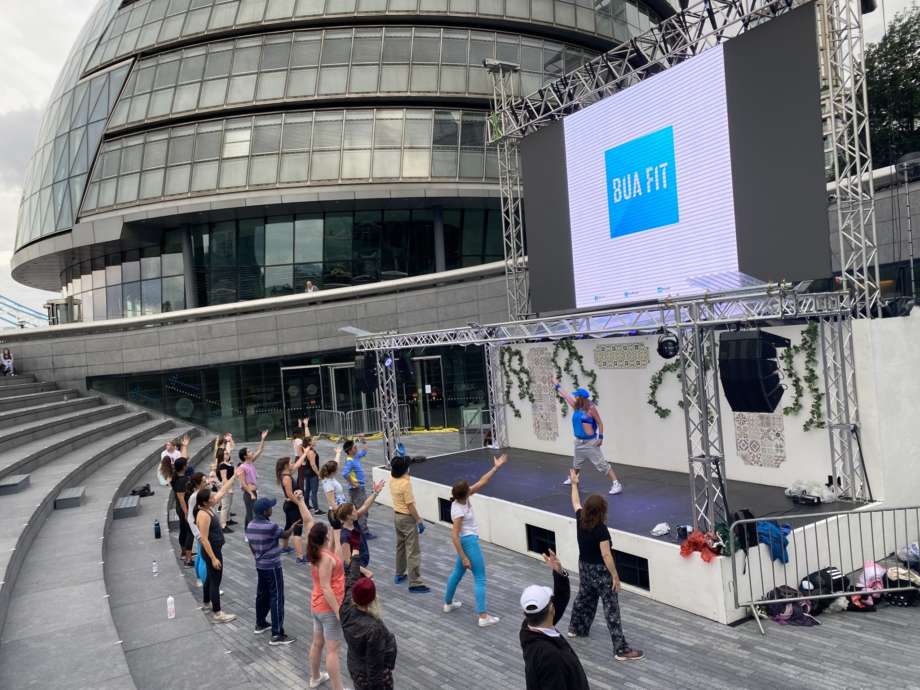 The world's fave dance class with latin beats and modern belters.
💃 Easy to follow choreography
⚡ Immediate endorphin blast
☀ Move care-free
☮ Banish stress
Jump into the best bits of belly dance, flamenco, merengue, cha-cha, tango, samba, soca and MORE.
Everyone is welcome as we rip up the dance floor overlooking the Thames.
In partnership with outdoor fitness app BUA FIT.
LOCATION: The Scoop
PLEASE NOTE: All events are free - but please register in advance to take part. Register here for your place.