02 July 2022 3:00 pm – 4:00 pm
Summer By The River: Smith Towers Auckland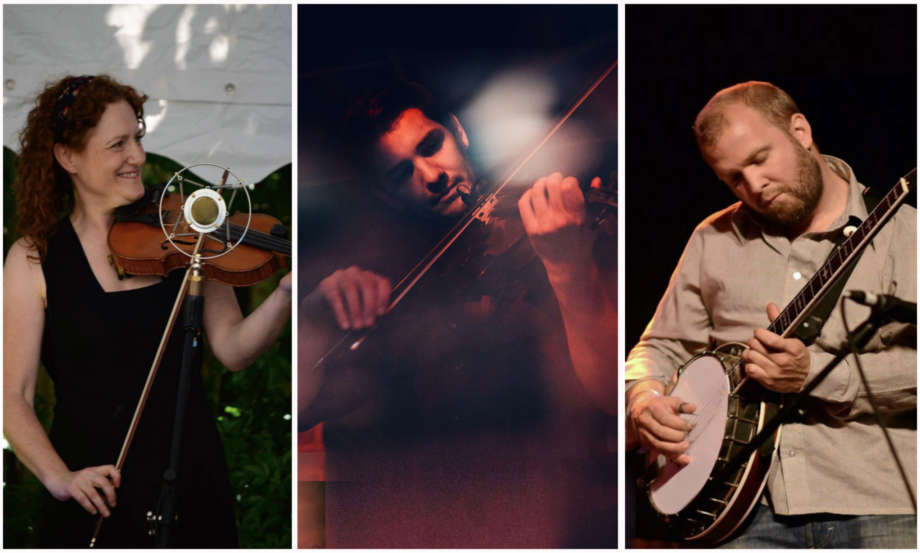 Smith Towers Auckland perform powerful old-time twin fiddle tunes propelled by driving banjo rhythms. Formed through a shared love of American fiddle styles, the trio explore the unique harmony and rhythms found in the old-time repertoire, bringing to life ancient tunes with dazzling energy and joyful spirit.
The fiddlin' wall of sound is brought to you by Emily Smith (Firecrackers, Ragged Out String Band, A&E Old-Time String Band) and Kieran Towers (Jaeja, Pet Yeti, Kieran Towers & Charlotte Carrivick). They are joined on banjo by musical legend Joe Auckland (Ragged Out String Band, The Wagontales, The Horne Section, Madness).
LOCATION: Hay's Galleria
PLEASE NOTE: All events are free - no tickets are required. Just turn up and enjoy yourself but be aware that capacity may be limited and will be allocated on a first come, first served basis.