17 July 2022 1:00 pm – 10:00 pm
Summer By The River: London Goes Tango 8th Edition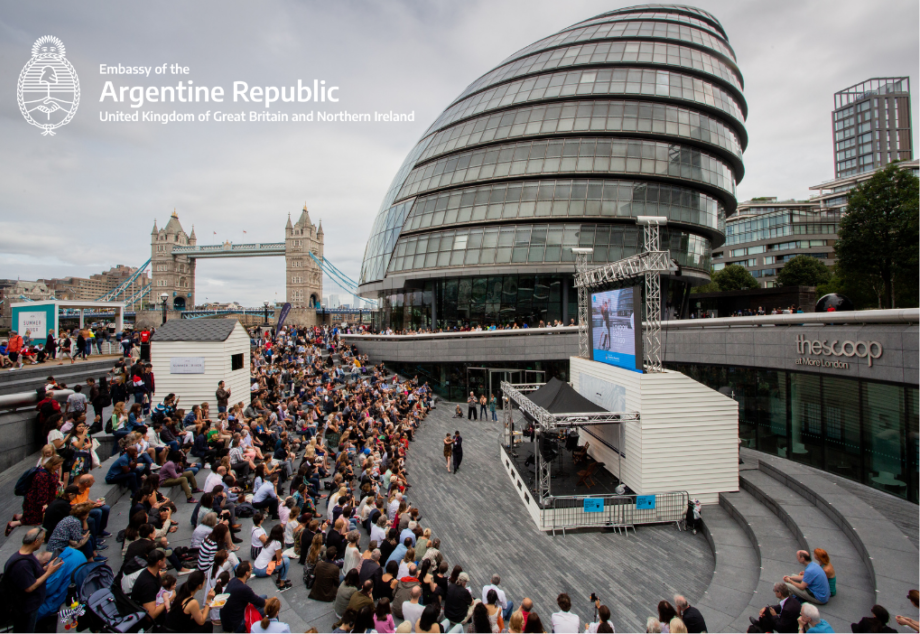 For this 8th edition of #LondonGoesTango, the Embassy of Argentina in the UK invites you to join them for a full day of dancing, live music and spectacular Tango performances.
Tango is one of the most well-known types of dances in the world, and Argentina is famously the home to tango.
This is an all day family event, with introductory tango lessons for children, followed by showcases from some of the best professional tango dancers, a Tango class for beginners, live music, and all women DJs.
Argentine Bandoneon Master Carlos Quilici will be giving two performances.
In between performances you will be invited to dance! Social dancing/ Milonga open to all, with music from the best Tango DJs in London.