16 July 2022 7:30 pm – 8:45 pm
Summer By The River: Chaps Choir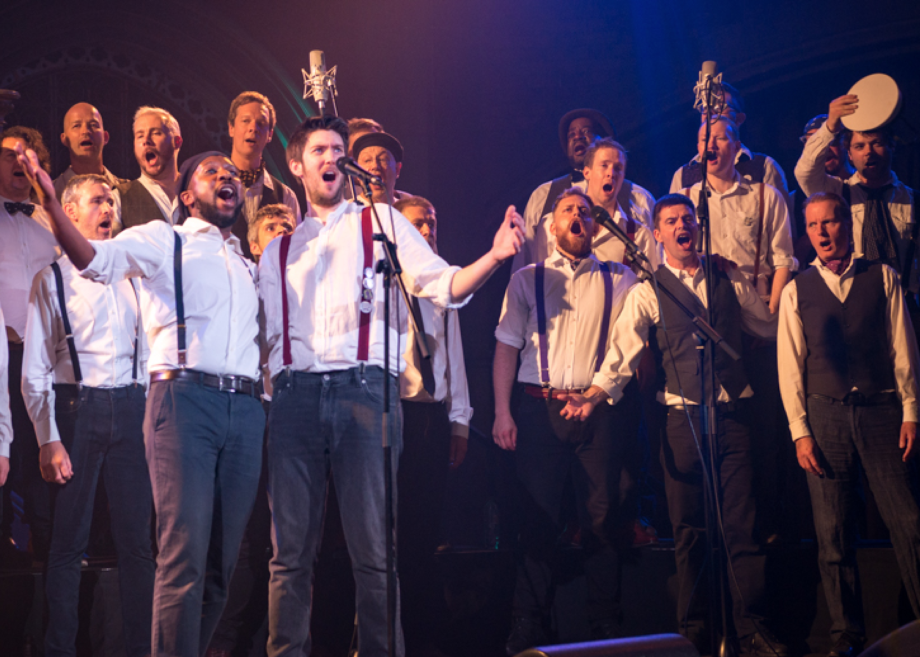 Chaps Choir is a large male singing gang from London; say goodbye to the male voice choir most would recognise. The group has been sharing its joy-inducing, heart-string pulling repertoire to audiences since 2013. Prepare for pop re-hashes, snowy hunting calls, self-aware pirates and, well, lots of men singing ...
Their voices have filled the Royal Festival Hall, The Union Chapel & other major London venues and UK festivals. The choir has built a name through its urbane entertaining presentation and unexpected repertoire choices. They've performed live on sat night prime time TV, recorded at Abbey Road and been the subject of articles and news pieces exploring men's singing and male community.
LOCATION: The Scoop
PLEASE NOTE: All events are free - no tickets are required. Just turn up and enjoy yourself but be aware that capacity may be limited and will be allocated on a first come, first served basis.