22 July 2022 1:00 pm – 2:00 pm
Summer By The River: Anna Lowenstein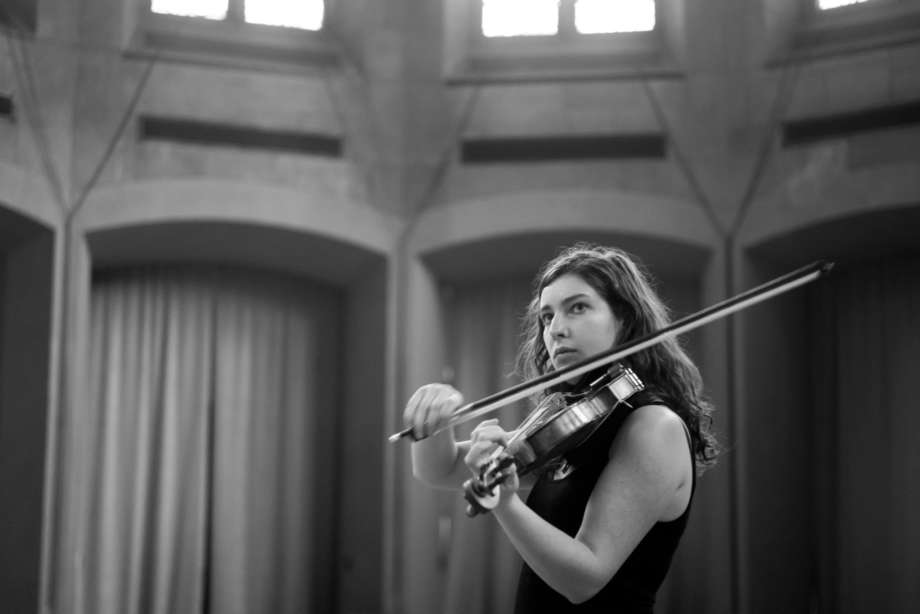 Anna Lowenstein is a Klezmer violinist from London, training initially in Classical music and graduating with a BA in Music and Ethnomusicology from Manchester University in 2015. She has been studying Klezmer for over ten years - travelling internationally to learn from some of the leading performers and teachers of the style including Alicia Svigals, Cookie Siegelstein, Deborah Strauss, Alan Bern and Frank London.
Anna is a founding member of Loshn, a Klezmer trio playing Yiddish folk music alongside Susi Evans on accordion and John Macnaughton on clarinet who tour and gig around London and the UK.
For her solo show, Anna mixes traditional Klezmer melodies and stylistic language with free improvisation. With the help of her loop station and effects pedals, she creates evocative, cinematic soundscapes that are at the cutting edge of new Yiddish culture.
LOCATION: Hay's Galleria
PLEASE NOTE: All events are free - no tickets are required. Just turn up and enjoy yourself but be aware that capacity may be limited and will be allocated on a first come, first served basis.