29 July 2022 – 10 September 2022
S.M.I.L.E-ing Boys Exhibition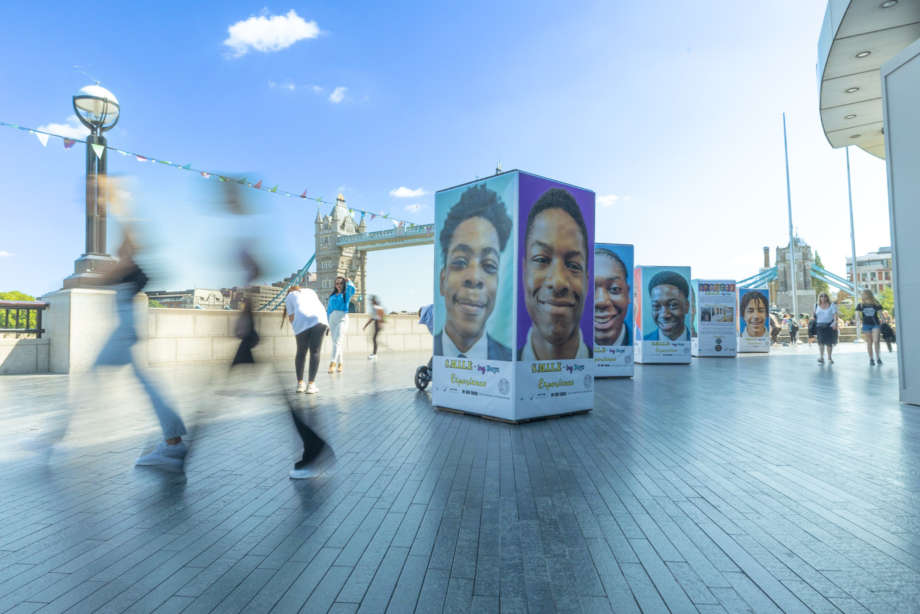 From 29 July until 10 September, London Bridge City is hosting the S.M.I.L.E-ing Boys Exhibition on Queens Walk.
The S.M.I.L.E-ing Boys Project is a research-led project which aims to address the specific mental health needs of black boys, whilst challenging the negative stereotypes often associated with this demographic in mainstream media and wider society.
From September 2021 to July 2022 participants from six Southwark schools took part in a series of creative workshops with Kay Rufai, exploring a range of topics connected to agency, culture, identity, mental health and social issues. The programme culminates with this exhibition, titled S.M.I.L.E-ing Boys Experience – of photographic portraits taken by Kay of – and in collaboration with – the boys.
About the Artist: Kay Rufai
Kay is a photographer, poet, filmmaker, author, mental health researcher, founder of the internationally acclaimed S.M.I.L.E-ing Boys Project and the first artist-in-residence for a police force in the UK.
His work spans the past eight years across Bhutan, Colombia, Ethiopia, Germany, Mexico, Nigeria, Scandinavia, UK, and USA. He has received numerous accolades for his research-led series of workshops ad exhibitions across the country. His award-winning work has been featured on the BBC, Channel 5 News, in the Guardian and HuffPost.