16 February 2022 – 09 March 2022
Support Is Everything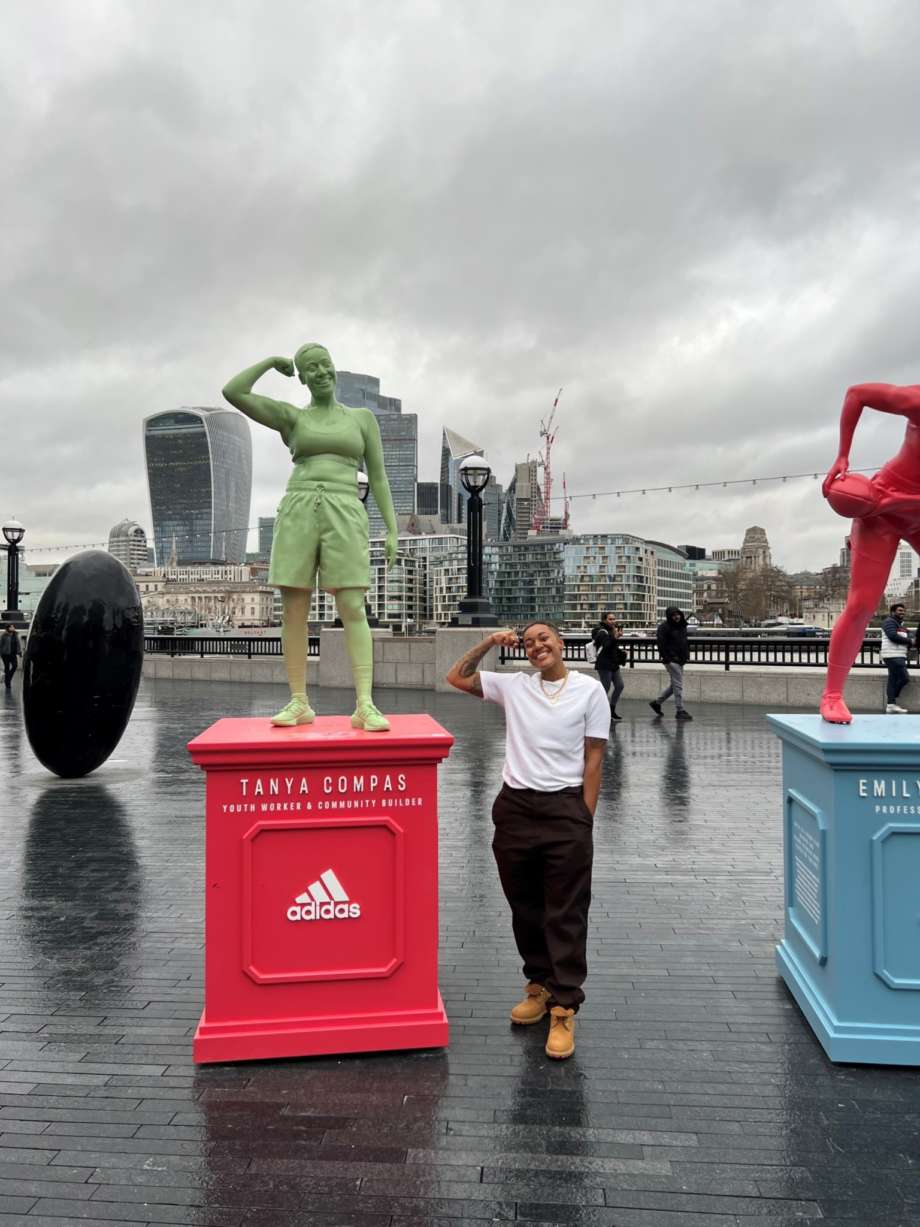 London has more statues of animals than it does of women!
21% of statues in London are of men, 8% represent animals and only 4% feature women. As part of their biggest ever commitment to women, Adidas is supporting the push for greater representation of women in London with a series of statues immortalizing 8 changemaking women who feature in their new sports bra collection campaign.
Asma Elbadawi made history in 2017 with the FIBA allow Hijab campaign, resulting in a crucial policy change that sanctioned religious headwear for international basketball. She continues to advocate for inclusion & diversity in sport.
Emily Scarratt is a grand slam-winning and record breaking rugby player for England who sealed the team's World Cup win in 2017 with just 6 minutes left in the game. She is challenging and changing ingrained perceptions of women's sports in male dominated fan bases.
Ellie Goldstein has continually overcome societal norms to become a globally successful model. Becoming Gucci's first ever model with Down's syndrome, a recent campaign featuring her broke social media records with over 800k likes.

Eniola Aluko, a former striker for the England Women's National Team, stands for equality, female empowerment and positive change within sporting culture. She campaigns for the placement of people from BAME backgrounds in leadership roles within the football industry.
Tanya Compas has dedicated her career to working with young people from London. She is a powerful symbol for grassroots change and pushes forward as a champion for Black LGBTQ+ community.
Vivianne Miedema, representing Arsenal and the Netherlands, is one of the greatest and most decorated footballers in the world. She is the all-time top goal scorer of the Netherlands national team (counting men's and women's teams) and Euro 2017 champion.
Francesca Brown is a key sporting role model, using her experience as a footballer to elevate young women from marginalised communities. With a mission to level the playing field for girls and young women, she also works to confront the lack of representation of BAME backgrounds and improve working conditions for mothers and mothers to be.
Sherrie Silver uses her expertise to bring awareness of African culture to the world through dance and expression, which has been hugely beneficial to the communities she aims to inspire.
We're excited to be hosting the exhibition on More London Riverside ahead and during International Women's Day.