08 August 2022 6:00 pm – 7:00 pm
Summer By The River: BUA FIT - Silent Disco Dance Party With Charlie Oh La La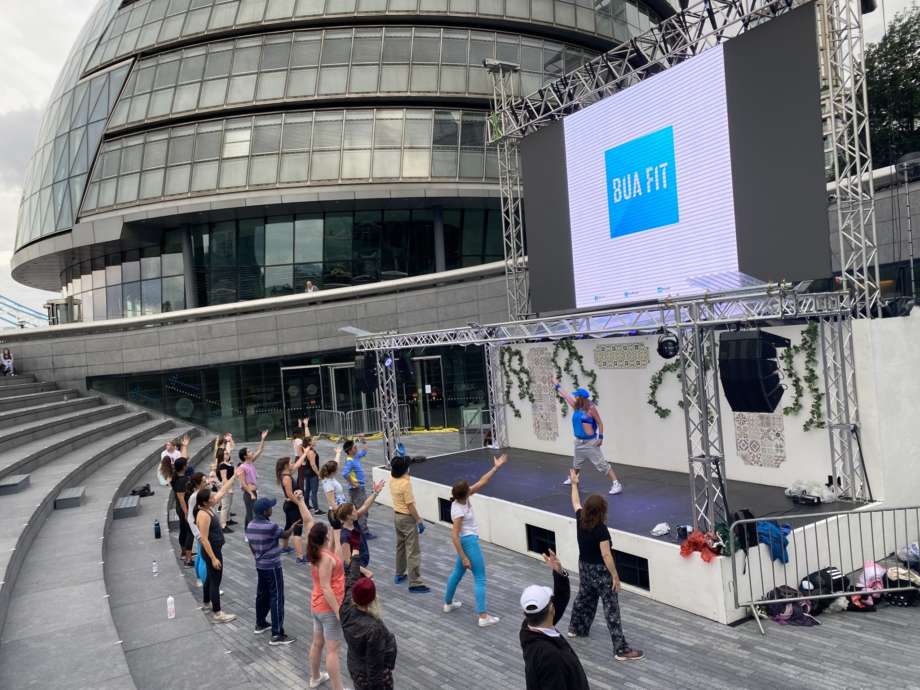 If you're ever sitting quietly and your brain goes "Shakira Shakira" you're at the right class. Immerse yourself in music and dance. Grab our headphones and groove the night away with euphoric choreography.
💃 Easy to follow sequences
🎉 Super social and fun
👣 Quadruple your daily step count in an hour
💙 Come and adore the way you move
There's a short warm-up before jumping straight into a hedonistic pit of feet tapping, thigh slapping, hip shaking goodness to our favourite tunes. The cool down will soak you in stretches.
Invite everyone you know and leave together with sky high confidence.
In partnership with outdoor fitness app BUA FIT
LOCATION: The Scoop
PLEASE NOTE: All events are free - but please register in advance to take part. Register here for your place.