31 August 2022 7:30 pm – 8:30 pm
Summer By The River: Robot Chef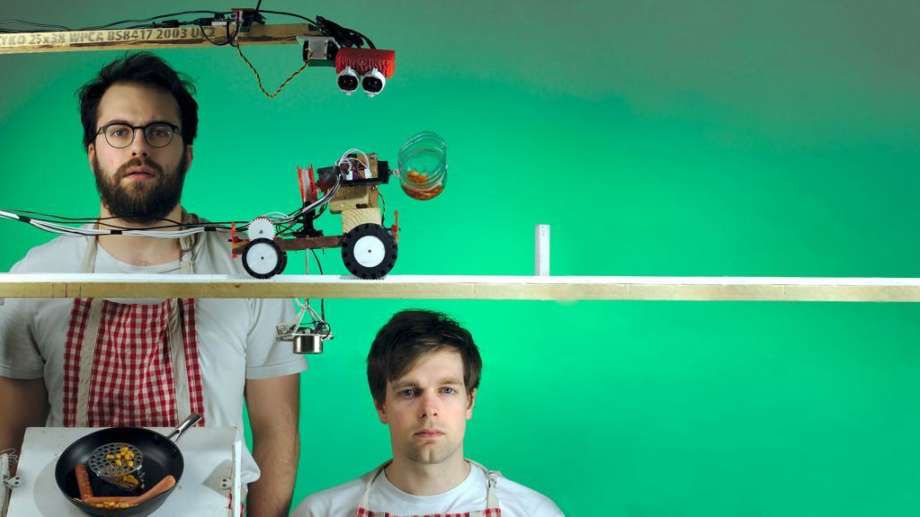 Join Peter and Lloyd from Foxdog Studios in their DIY robotic kitchen. They've strapped motors and magnets to real cooking equipment so you can control the show from your phone. Connect to their WiFi, load a website, draw yourself a little cartoon character and, by the magic of AR and the joystick on your screen, move your virtual character around the real kitchen and operate the equipment. Move a pan with a wooden tractor, ignite a stove with a taser, and add a sausage with a cannon.
Come see Foxdog Studios' Robot Chef: the best worst way to cook a meal.
Foxdog Studios is a DIY comedy duo made up of IT consultants (yes, genuine IT consultants) Lloyd Henning and Peter Sutton, who play strange, riff-heavy musical comedy and show off their technological wizardry.

LOCATION: The Scoop
PLEASE NOTE: All events are free - no tickets are required. Just turn up and enjoy yourself but be aware that capacity may be limited and will be allocated on a first come, first served basis.