19 August 2022 7:30 pm – 10:00 pm
Summer By The River: Last Man Standing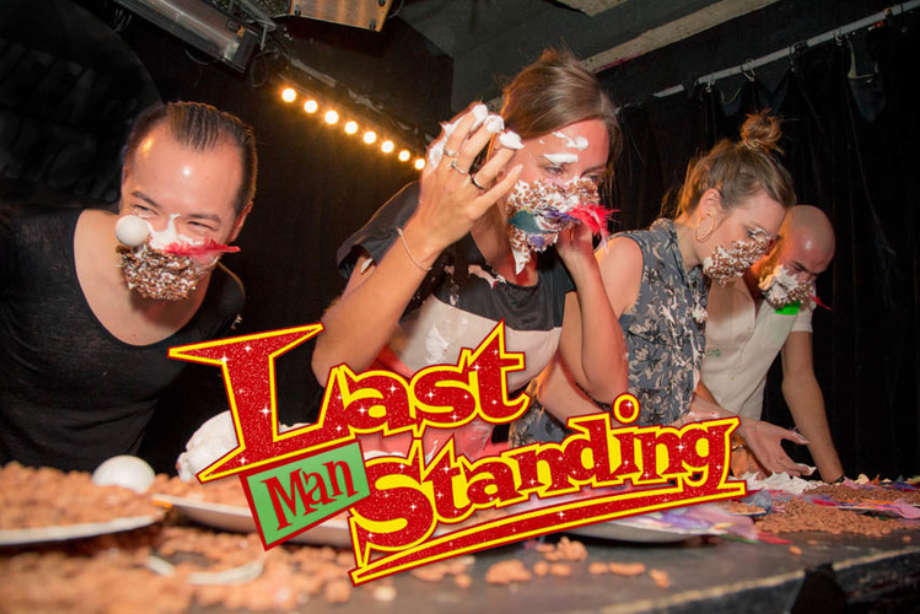 For the first time ever, London's hottest fast paced quiz show comes to the Scoop
To start off we do a round of True or False questions... (Nice n' easy)
At the end of each roar-ing round the finalists are bought up to take part in one of our STAGE CHALLENGES!! This is where the fun really starts!
The stage challenges are a variety of crazy games - all with a nod to classic game shows including our classics such as Swingballs and Come Fly With Me, as well as brand new stage challenges such as Twerk It Out and Rattle Battle!
Once we've finished all the rounds, the winner from each stage challenge is bought up to the stage once again to fight it out in the ULTIMATE STAGE CHALLENGE SHOWDOWN!!
This is where you'll be battling against the other finalists in a wacky showdown for your chance to be crowned as 'THE LAST MAN STANDING'
LOCATION: The Scoop
PLEASE NOTE: All events are free - no tickets are required. Just turn up and enjoy yourself but be aware that capacity may be limited and will be allocated on a first come, first served basis.