14 August 2022 12:00 pm – 3:00 pm
Summer By The River: Havana Londres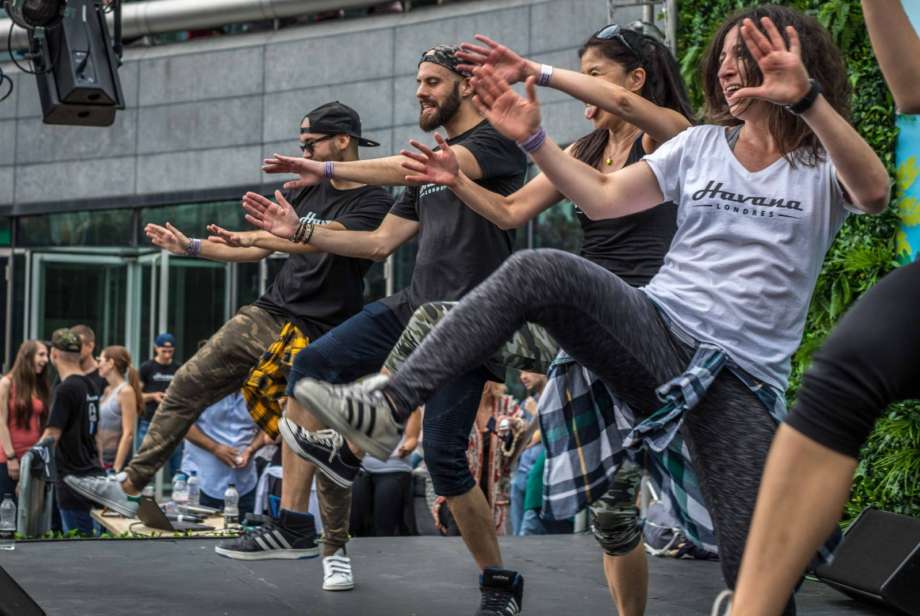 Get ready to party hard - Cuban style!
Known for their infectious energy, their mad reggaetón vibes and awesome rueda de casino, stalwarts of Summer By The River Havana Londres take Cuban salsa to a whole new high with their legendary parties at The Scoop
Get ready to dance, laugh, sweat and discover the joys of Cuban music. This is a dance school that will challenge you, change you and bring you to life!
LOCATION: The Scoop
PLEASE NOTE: All events are free - no tickets are required. Just turn up and enjoy yourself but be aware that capacity may be limited and will be allocated on a first come, first served basis.