28 August 2022 7:30 pm – 9:30 pm
Summer By The River: Grupo Lokito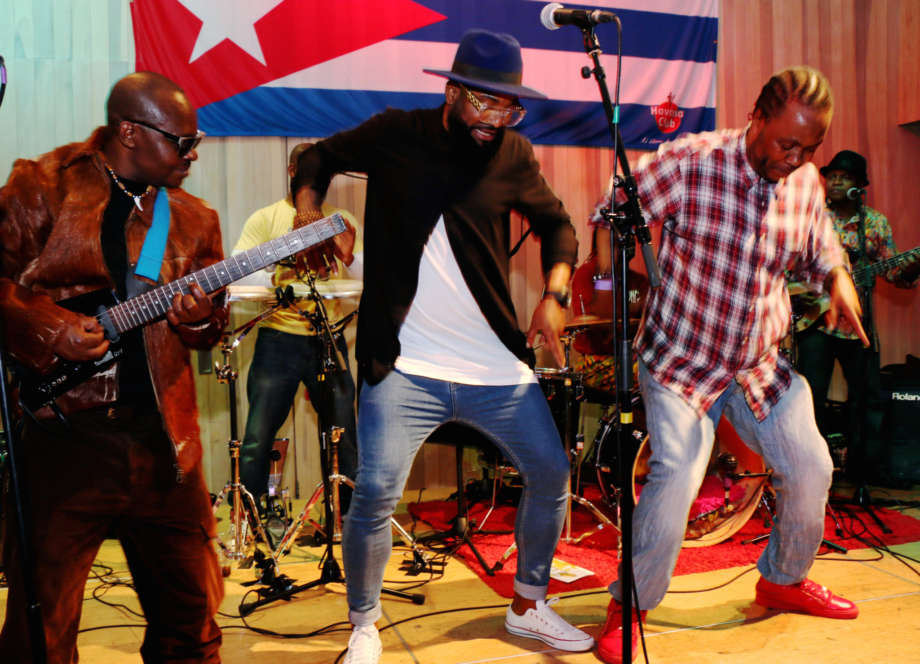 Grupo Lokito brings together highly accomplished musicians from the DRC, Latin America and Europe who are all proud to have made London their home. We share a love of great dance music, bringing together Congolese and Cuban grooves to create a wonderful cocktail of uplifting music, perfect for brightening up a summer evening. Bring your dancing shoes!
Find our music on digital platforms: Yoka!, ¡Lo Que Pasó! and Bolingo Ya Londres. Some more exciting new sounds are cooking in preparation for a vinyl release later this year.
'The whole show was invigorating, blessed. It's one thing to play 'a lo Cubano', and another to blast an adoring audience with a Stratocaster string of chromatic serotonin, as does Lokito's legendary Burkina Faso. But it's a very different thing to combine the two without it sounding like a self-conscious mish-mash. Lokito manage the combination to perfection.' John Armstrong, November 2019
LOCATION: The Scoop
PLEASE NOTE: All events are free - no tickets are required. Just turn up and enjoy yourself but be aware that capacity may be limited and will be allocated on a first come, first served basis.