01 August 2022 6:00 pm – 7:00 pm
Summer By The River: BUA FIT - Cardio Box Dance With Charlie Oh La La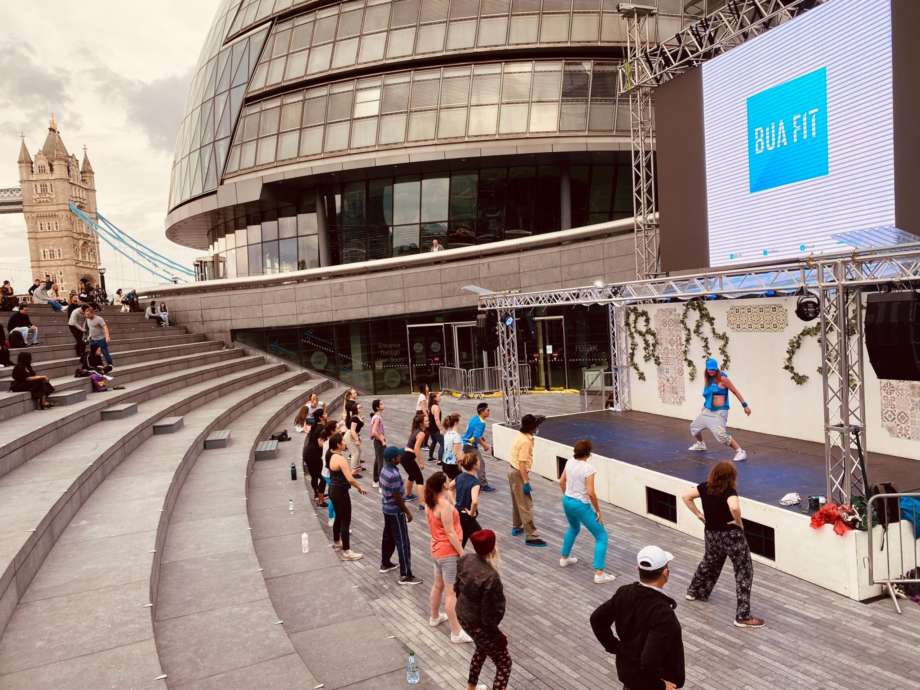 A fusion of boxing to lift the heart rate, coupled with the endorphin boost of dance. This is a sky-high energy session with uplifting beats.
Top body benefits:
😅 Re-charge co-ordination, stability, and mobility.
⚡ Ideal cross-training workout.
💖 Boost body confidence.
There is no-one quite like your fitness partner, Charlie Oh La La. A fantastic fitness powerhouse, and former professional dancer in Paris, here to boost body confidence and happiness through movement.
In partnership with outdoor fitness app BUA FIT.

LOCATION: The Scoop
PLEASE NOTE:All events are free - but please register in advance to take part. Register here for your place.