21 August 2022 10:30 am – 11:15 am
Summer By The River: Adaptive Yoga LIVE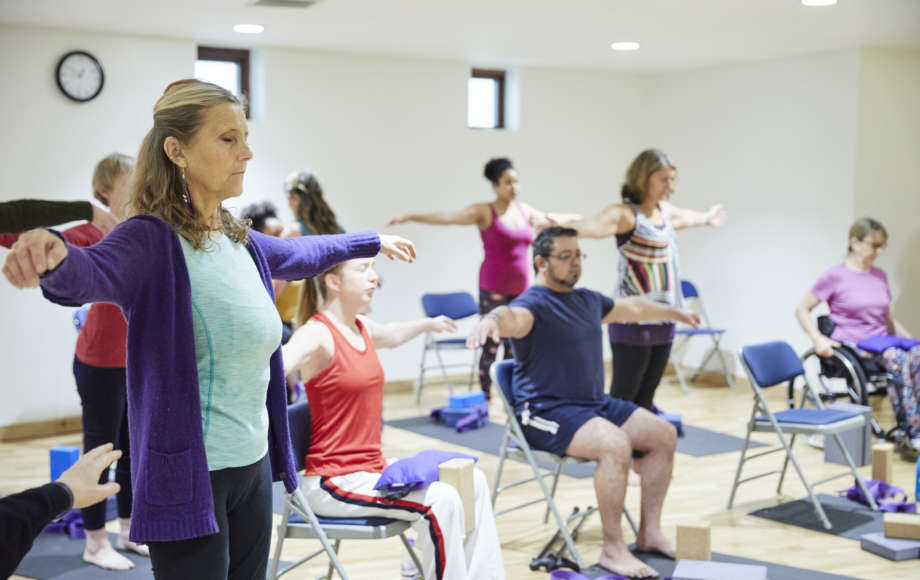 Adaptive yoga designed to make yoga more accessible. Especially for people with injury, limitations, or disability.
At the moment 99% of the images you see representing yoga are of hypermobile women contorting themselves into impossible shapes.
The majority of people who could potentially benefit from a regular yoga practice don't fit this very narrow idea of a yogi and, therefore, assume yoga is not for them.
Did you know - virtually any yoga pose can be made accessible for people with disabilities?
If your answer was no, that's because different body types and abilities are not currently represented in mainstream yoga studios, publications or advertisements.
The practice of adaptive yoga helps reduce pain and removes the three biggest barriers to wellbeing within the Disabled community: inactivity, stress, and loneliness.
Adaptive Yoga LIVE is a non-profit organisation working to change the narrative about who yoga is for...
Yoga is for everyBODY!
LOCATION: The Scoop
PLEASE NOTE: All events are free - no tickets are required. Just turn up and enjoy yourself but be aware that capacity may be limited and will be allocated on a first come, first served basis.