16 June 2019 4:00 pm
Summer by the River: Tarantola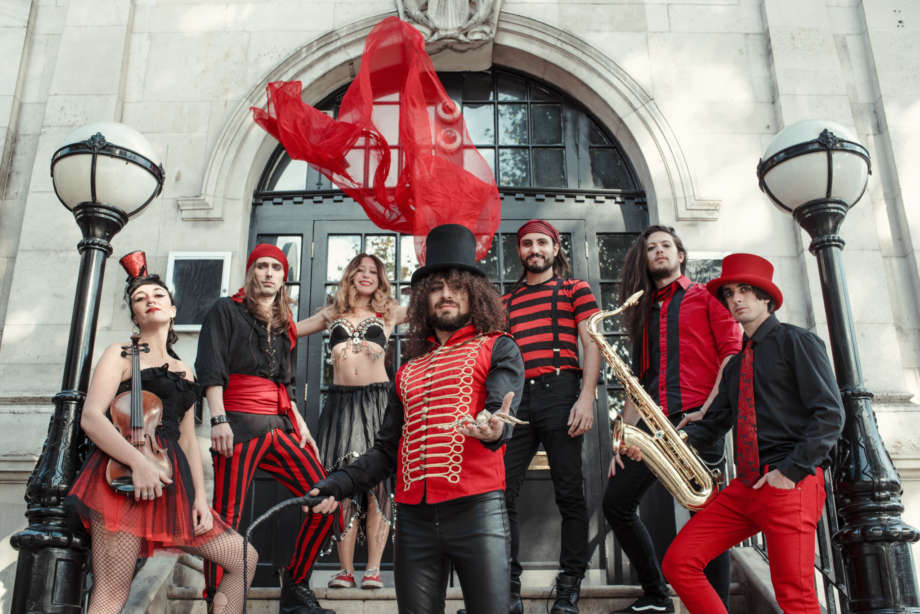 Reminiscent of the circus, the sea, the tradition, the legend and the mysticism of the Mediterranean lands.

Hailing straight from the boot of Italy, Tarantola is a Mediterranean Gypsy-Folk band that brings "Taranta", the traditional music of Salento to the British music scene.

Six energetic musicians who come from different corners of the world including Italy, Brasil, Spain and England who share their diverse musical influences with captivating circus performances.

Each song is an episode of an intriguing and provocative story about all the mysteries, relationships and adventures behind the circus curtains.

You'll enjoy a perfect communion of wild gypsy music and latin vibes with breathtaking circus performances.

Tarantola bites her victims and steals their souls, making them dance without rest in a unique live show.

"The Circus is Life, the Circus is you"