22 June 2019 2:00 pm
Summer by the River: Rhubarb Theatre: Bombardiers and 3 Suitcases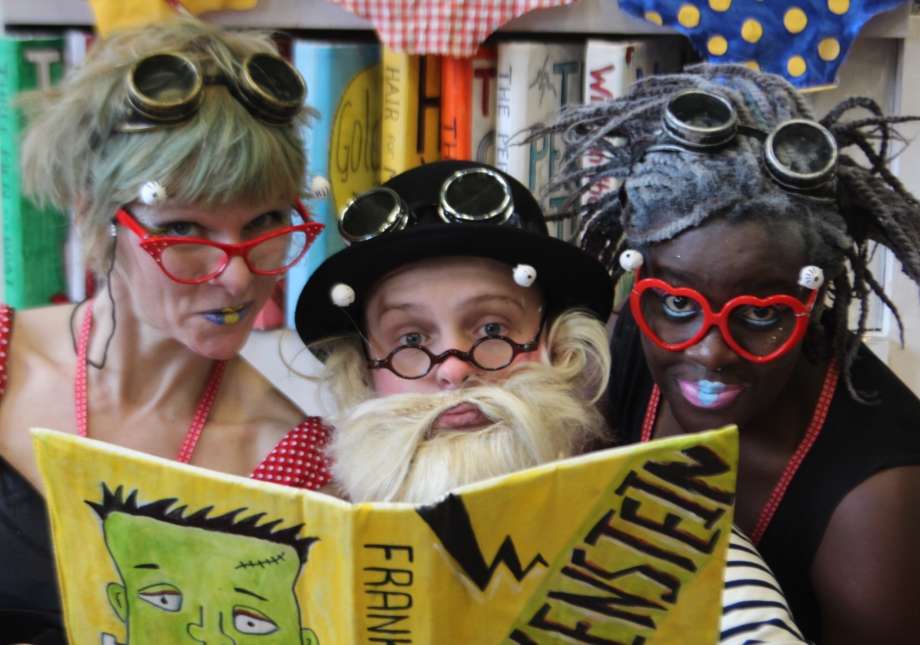 The Bombardiers

Tally ho and chocks away. Three courageous airmen, Roger, Reggie and Rupert are returning from battle when their trusty aeroplane is caught in a freak storm. The daring heroes bravely leap from the craft and find themselves hurled far and wide.

Armed only with their wits and extremely good looks, who knows where they'll end up, what adventures they'll find and if they'll ever be reunited…

The Bombardiers is Rhubarb Theatre's latest creative, fun and wacky street theatre, brand new for 2019.

Suitable for family audiences who enjoy live performance, character interaction, mime, physical theatre, mischief and laughter.

3 Suitcases

At a small rural train station three people arrive separately on the platform. They are waiting for the next train and strangely, they all have the same suitcase…

As time tick-tocks onwards, the old Tannoy announces the train is delayed. Where could it be? Will it arrive? Who knows what might happen next?

These accidental companions find themselves becoming more and more playful, passing time in unusual and exciting ways, waiting for a train will never be the same!
3 Suitcases is a show bursting with fun and visual fantasy. Full of mime, physical theatre, music and fun, this slapstick Rhubarb Theatre treat is for all the family.
PLEASE NOTE: All events are free - no tickets are required. Just turn up and enjoy yourself!