21 June 2019 7:00 pm
Summer by the River: Make Music Day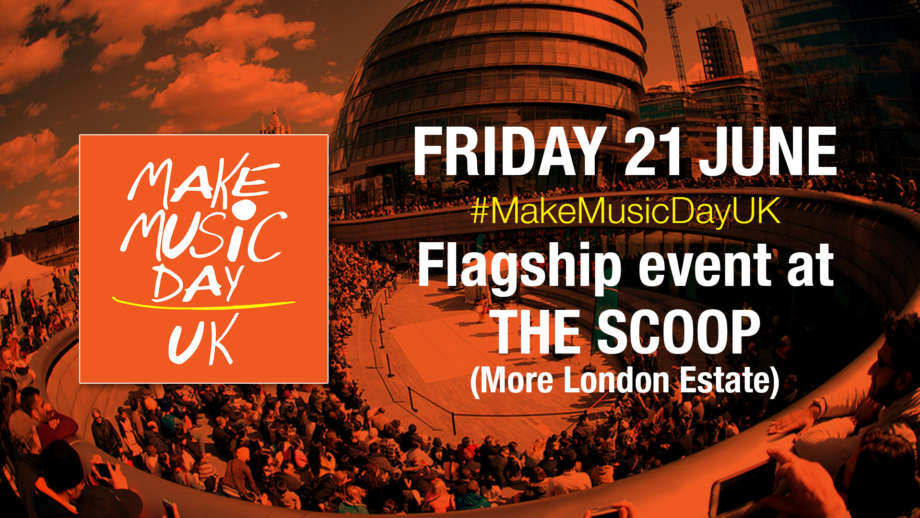 This is the London flagship event for the UK's part in this annual worldwide celebration of music. Come and enjoy four hours of vibrant and diverse live music with Smiley and the Underclass, Hotsteppas, THePETEBOX, Afla Sackey & Afrik Bawantu and Kinetika Bloco. It's all hosted by the wonderful Carmen Mon Oxide, with live VJing and some special surprises.

There is other special entertainment planned around London Bridge City too – stay tuned for more details!

Smiley and the Underclass

Punky reggae with razor-sharp lyrics and crushing basslines
Hotsteppas

8-piece dub-infused, funk-inspired roots reggae from Bristol
Afla Sackey & Afrik Bawantu

Afro-funk combining traditional Ghanaian music with sizzling Afrobeat grooves

Kinetika Bloco

Carnival troupe with influences from across the world filtered through jazz, funk and hip hop
PLEASE NOTE: All events are free - no tickets are required. Just turn up and enjoy yourself!