20 June 2019 7:30 pm
Summer by the River: Dat Brass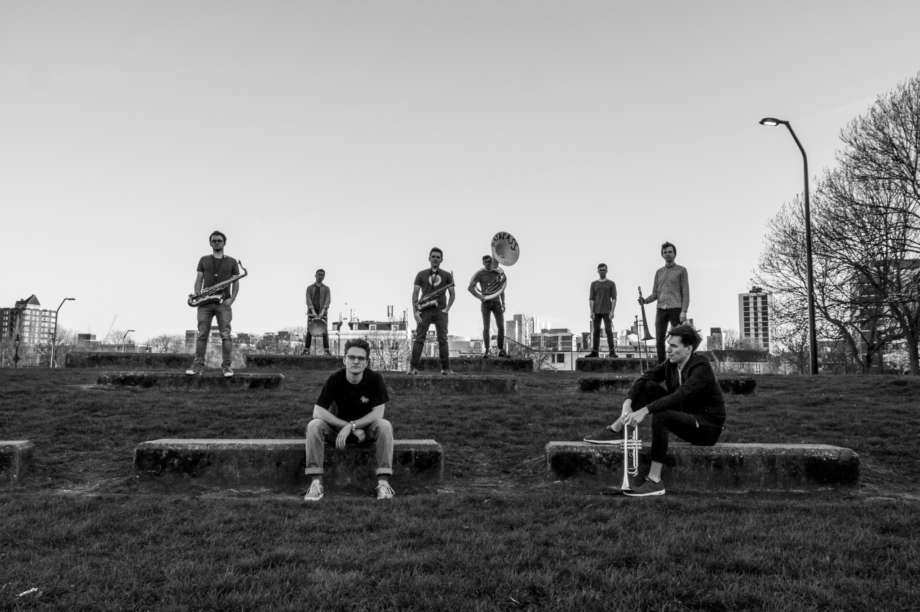 High octane, ten-piece brass outfit with an anthemic blend of horns, lyrical verse, pounding percussion and razor sharp scratch sounds

Hailing from the streets of London and raised by its punk-jazz underbelly, Dat Brass are a high octane, ten-piece brass outfit who have been kicking off parties and festivals across the UK.

With an anthemic blend of horns, lyrical verse, pounding percussion and razor sharp scratch sounds, Dat Brass have single handedly changed the face of big band music as we know it. Bringing big-room originals and supercharged samples, this energetic hip-hop outfit manage to keep every performance fresh with lashings of improvisation and leg-breaking drops.

Thanks to their sheer talent and onstage presence, Dat Brass have built a big reputation for themselves as one of the loudest get-downs around. In 2018, they released their second LP, Dinner's Ready, an unmissable amalgamation of red hot brass, thumping beats and wicked rhymes.