27 July 2019 8:30 pm
Summer by the River: Lindigo - Maloya Power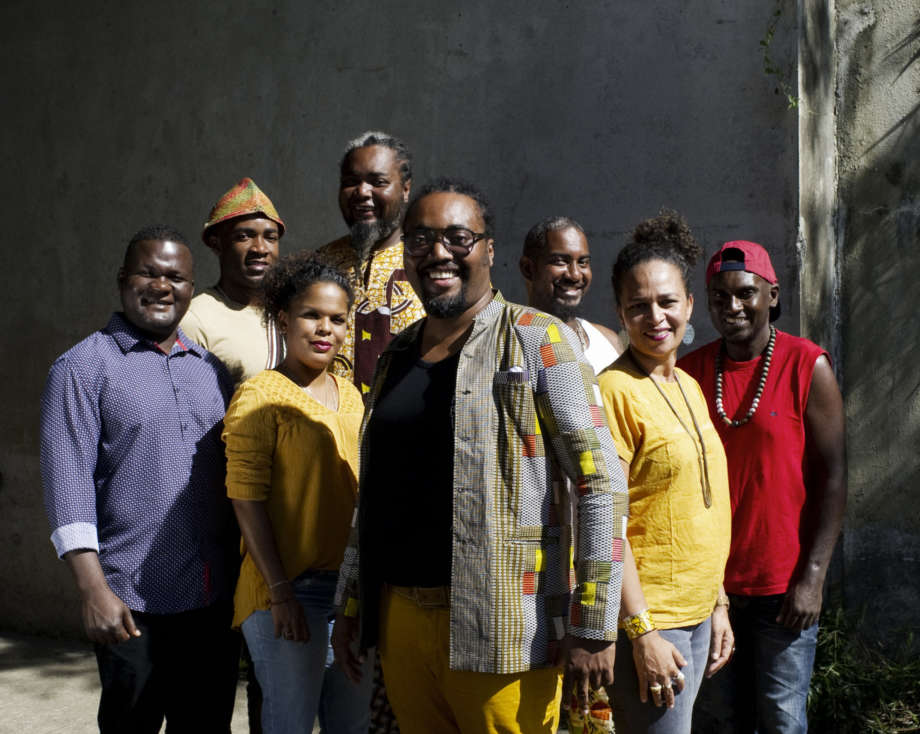 Emanating from the Indian Ocean island of Reunion, 8 piece Maloya band LINDIGO wow with their explosive live show: powerful harmonic vocals, outrageous percussion, dance and electronics.

Charismatic lead-voice Olivier Araste has taken LiNDiGo on tour for nearly 20 years
now. Their 6th album, Komsa Gayar, was released in December 2017. Through their
powerful rhythms and their exhilarating energy on stage, they aim at having Reunion's popular culture recognized worldwide. Hence, their rebel maloya borrows sounds from Madagascar, Western Africa, Jamaica, Brazil or more recently from Cuba, which brings a touch of rumba to the latest EP. This results in a joyous and inspiring line, that will make you dance and smile for sure.

Even if Lindigo look persistently to the past, their approach is neither locked in nostalgia nor caught in the shackles of sterile memory. Such strong foundations give momentum; such roots build up the future. Which is surely the reason why Lindigo appeal so much to the younger generations… And on stage the jubilation of their performance is inevitably contagious, delighting the audience.
PLEASE NOTE: All events are free - no tickets are required. Just turn up and enjoy yourself!