27 July 2019 2:00 pm
Summer by the River: Cut A Shine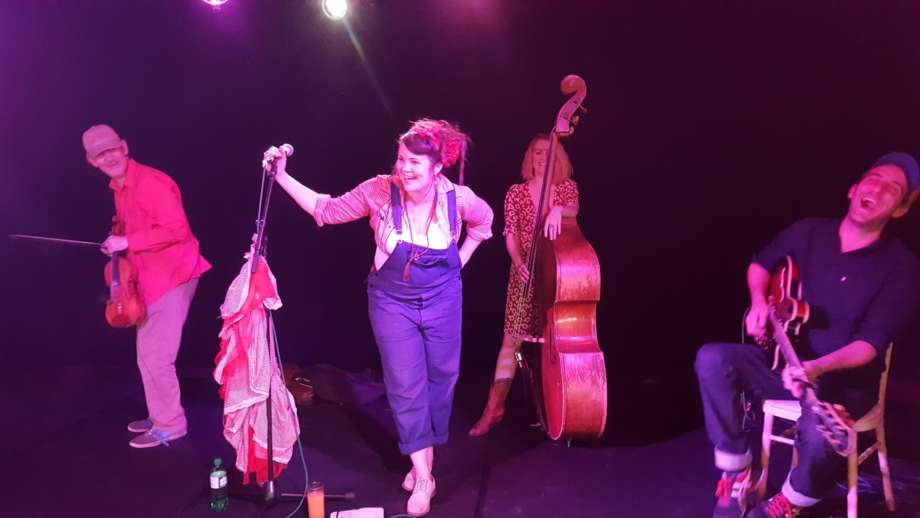 An afternoon of fun trad dance for all the family and all ages. There will be dances for very small ones (3-5), slightly larger ones (6-8), and dances for little ones to do with their parents too.
Cut A Shine are a London based troupe of traditional musicians, dynamic Ceilidh dancers and crazy callers determined to spread the word that the Hoe Down is a'happening. From Hoxton to Humberside, from Amnesty to Bestival, Cut A Shine are putting ceilidh dance back on the map – whether at sell out London Ceilidh Dances or Barn Dances at top summer festivals. This "Anarchic Hillbilly Barn Dancing Squad" host a rip-roaring, thigh-slapping, pavement-stomping, exhilarating, heart thumping, blood pumping barn dance and Ceilidh show. Whilst the banjo and the fiddle set the tone, the callers instruct any audience through do-si-do's and strip the willows, until all are involved!
PLEASE NOTE: All events are free - no tickets are required. Just turn up and enjoy yourself!