02 August 2019 8:30 pm
Summer by the River: Massaoke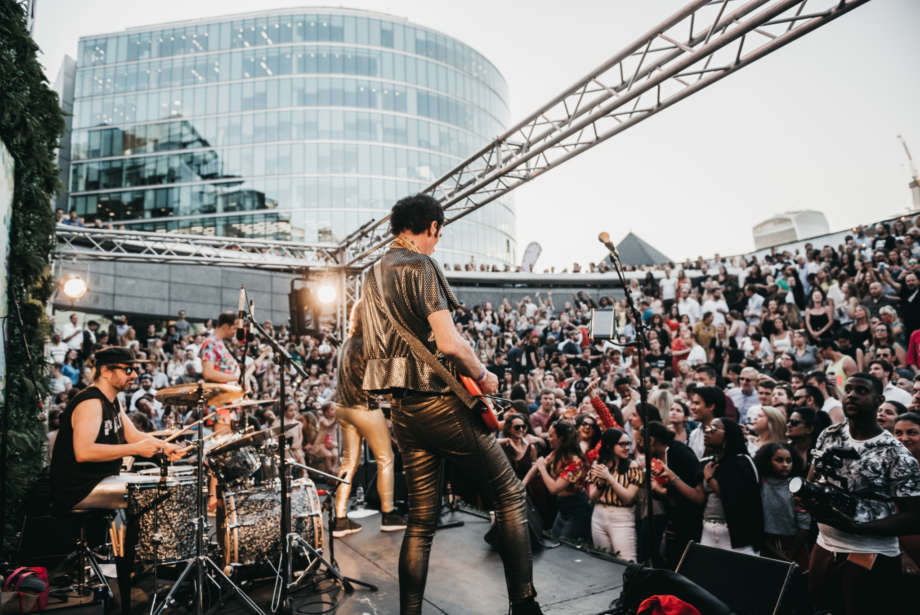 What is Massaoke? The idea is simple: a sensational live band plays rock, pop and indie anthems with giant video lyrics, and the audience, singing as one, is the star of the show. They'll take you on a glittering, spandex-clad journey through all your favourite sing-along hits, with mash-ups, megamixes and more.

There's something for everyone, so whether you like to rock-out, rave-up or pull your finest popstar poses, all you need to do is BRING THE SING!

Bon Jovi. Adele. Queen. INXS. The Killers. Taylor Swift. A-Ha. Bonnie Tyler. Guns n' Roses. Wheatus. Abba. Bowie. Oasis. Nirvana. Toto. Fleetwood Mac. Jet. Journey. Men at Work. Chic. Whitney Houston. Spice Girls. Green Day. Journey. Madonna… and many more!

''An awful lot of fun" Evening Standard
PLEASE NOTE: All events are free - no tickets are required. Just turn up and enjoy yourself!