01 August 2019 8:30 pm
Summer by the River: Mama Jerk and the Ladyfingers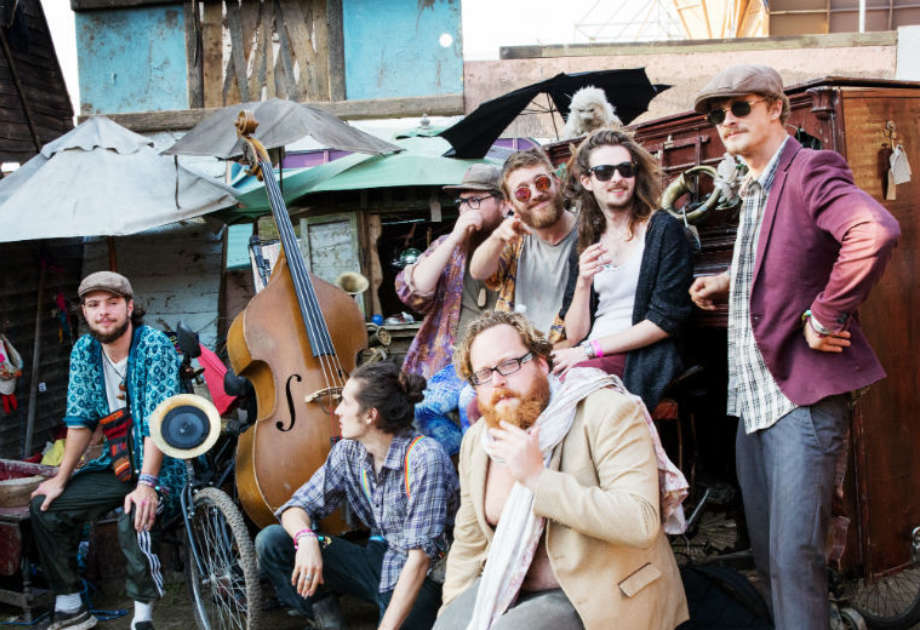 At times playful, at times explosive, Mama Jerk and the Ladyfingers are a party band with a difference. Their set of stomping tunes is infused with humour and sensitivity, and hooks that will stay in your head for days!
Their music borrows from Eastern Folk, French Chanson, Ska, Dub, Rock and many more styles. This disregard for genre makes for an organised chaos which is tinged in Psychedelia and fully original.
The Ladyfingers hail from Bristol and London. They've built up their following at festivals like Boomtown, Secret Garden Party, Glastonbury and The Isle of Wight Festival, and are currently working on their first full length album, which they expect to release throughout 2019.
The schizophrenic genres in their music are mirrored in the stage performance which shows seven discordant characters somehow coming together harmoniously for one very entertaining set.
Stomp worthy Surreal Tales which are fun for most of the family.
PLEASE NOTE: All events are free - no tickets are required. Just turn up and enjoy yourself!