02 August 2019 11:00 am
Riverside Farmers Market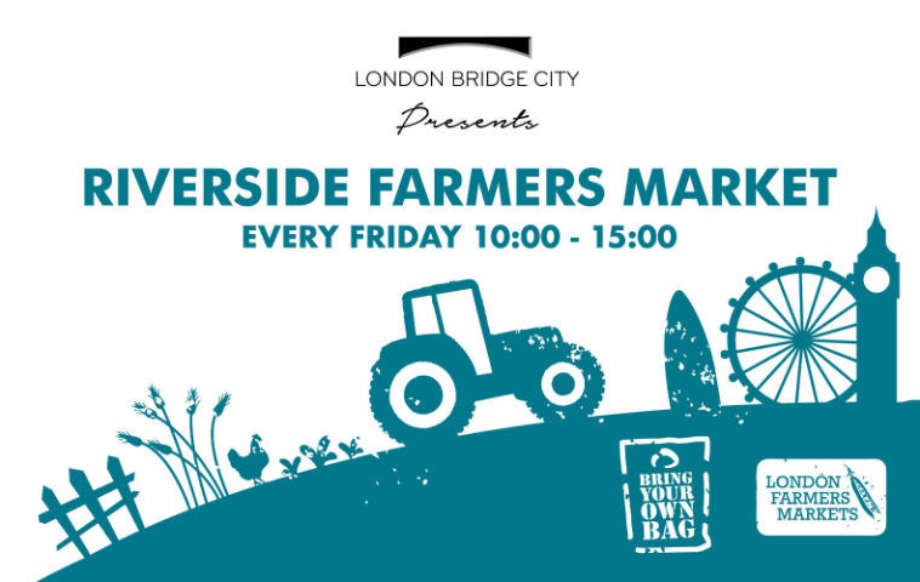 London Bridge City are proud to announce that we will be launching our Riverside Farmers Market this Friday, curated by London Farmers Markets. The market will be running every Friday from 10.00 to 15.00.
Riverside Farmers Market will support independent farmers and producers. Located at the top of Morgan's Lane near HMS Belfast, London's newest Farmers Market will bring the finest rural produce to the city.
London Farmers Markets pride themselves on the ethical, sustainable and responsible farming for all livestock and sourced ingredients, creating produce that can be traced back right to the grower.
The market will host an average of 15 different food stalls each week, offering a wide variety of hot food and ingredients from farmers, bakers, and more, with a wide range of food producers.