21 July 2018 8:00 pm
Summer by the River: The Urban Voodoo Machine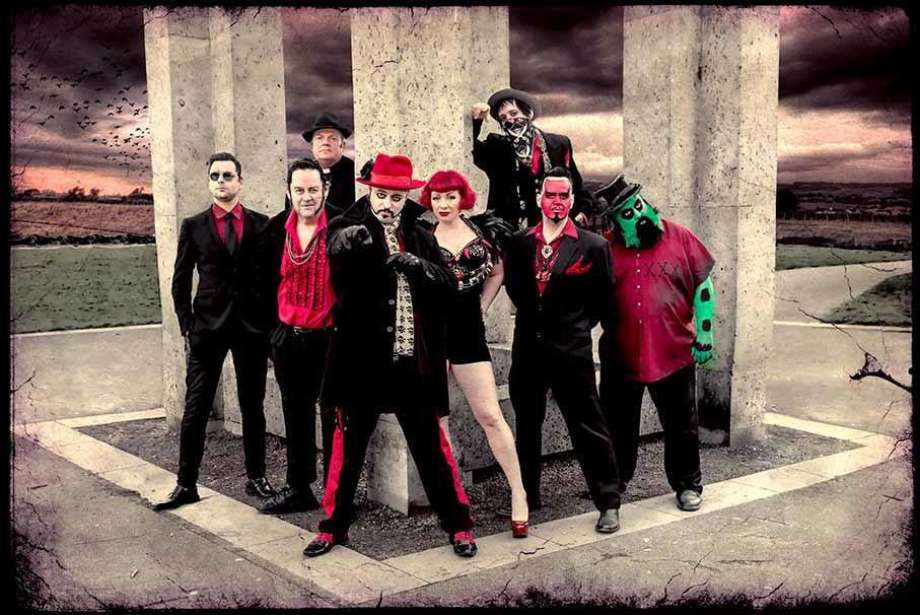 "Mariachi-influenced blues, whiskey-soaked country rags and punkabilly-style rave-ups" (The Washington Post)

One of the few bands that could appear on Clive Anderson's Loose Ends on BBC Radio 4 and Britain's biggest heavy metal festival Download in the same year and win at both.

The Urban Voodoo Machine play music that sounds like a great night out in a dangerous part of town. Fusing junkyard blues and stinging rockabilly with mariachi horns, fiddles, sinister cabaret and punk rock tangos. Taking inspiration from delta blues, latin and gypsy music without losing the spirit and attitude of punk.

They've played Glastonbury, Download, Latitude, Bestival, Hard Rock Calling and toured with The Pogues and New York Dolls and they are now bringing their inimitable show to The Scoop.