08 July 2018 5:00 pm
Summer by the River: Muntchako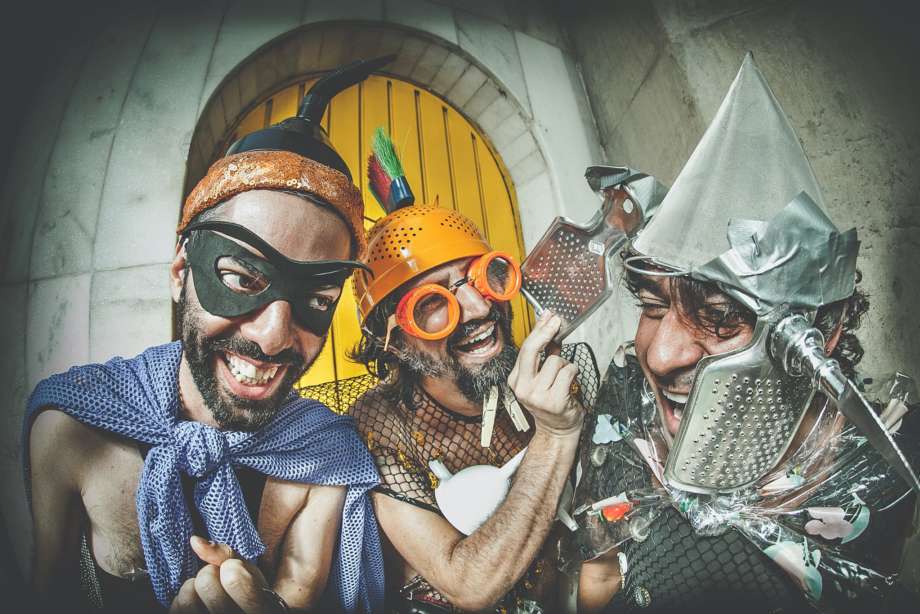 North-Eastern Brazilian sounds with electronics, funk and raw carnival energy.
After taking Brazilian and Colombian fans by storm the Brazilian instrumental group now unleash its universal and energetic sound on the U.S.A and Europe.
Fusing elements of Brazilian forro, Argentine tango and Afro-Colombian styles with ska, rock, funk and electronics, the wild three-piece from Brazil's insane capital city bring a huge energy that sounds like a Brazilian fusion of Buraka Som Sistema, Gotan Project and The Comet is Coming.
Much loved across Brazil and Colômbia, with huge shows at festivals including Fiesta del Libro de Medellín (Colômbia), Festival Psicodália (Rio Grande do Sul, BR), Festival Se Rasgum (Pará, BR) and Festival DoSol (Rio Grande do Norte, BR), Muntchako was selected to perform at SXSW (Austin, Texas) and will tour Europe for the first time in July 2018.
The source of the group's musical energy and its wild originality are born out of love for a free and global sound. The fusion of each artist's wild repertoire, as varied as their eccentric and fantastical costumes, creates a unique and catchy avalanche of sound. In the debut music video "Golpe", directed by André Miranda, a savage mix of influences including Brazilian Brega aesthetics and 1980's Japanese TV pop culture set the pace together with spelled-out sound 'lyrics' to give a sample of their explosive energy.
The result is this: Muntchako is like an ancient secret weapon, only to be used in times of necessity, but once you have it with you, you won't want to let it go.