13 February 2018 12:30 pm – 1:30 pm
The Flipping Marvellous Pancake Race 2018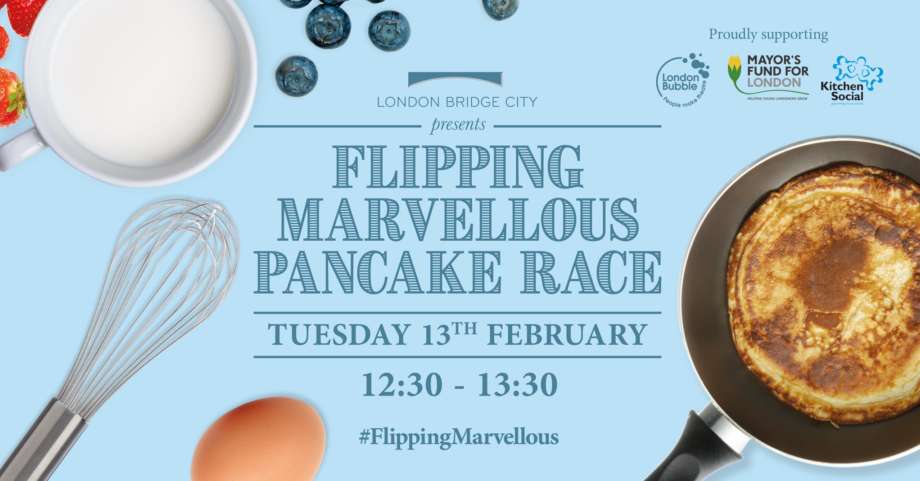 For another year, London Bridge City hosts The Flipping Marvellous Pancake Race on Tuesday 13th February.
Starting at 12:30 at The Scoop, teams of four from businesses in SE1 will take part to be crowned the winning team of the 6th annual Flipping Marvellous Pancake Race.
If you have a team of three in your business that is skilled in hunting, gathering and flipping then be sure to Sign up now!
For spectators, you can still get involved in the 'Fastest Flipper Challenge'. Available for anyone aged 5 years and over, see how many pancake flips you can do in a minute and you could be crowned The Fastest Flipper.
This year the race will once again support the London Bubble Theatre Company as well as London Bridge City's charity partner the Mayor's Fund for London.