08 August 2018 – 02 September 2018 6:00 pm
Summer by the River: The Wonderful Wizard of OZ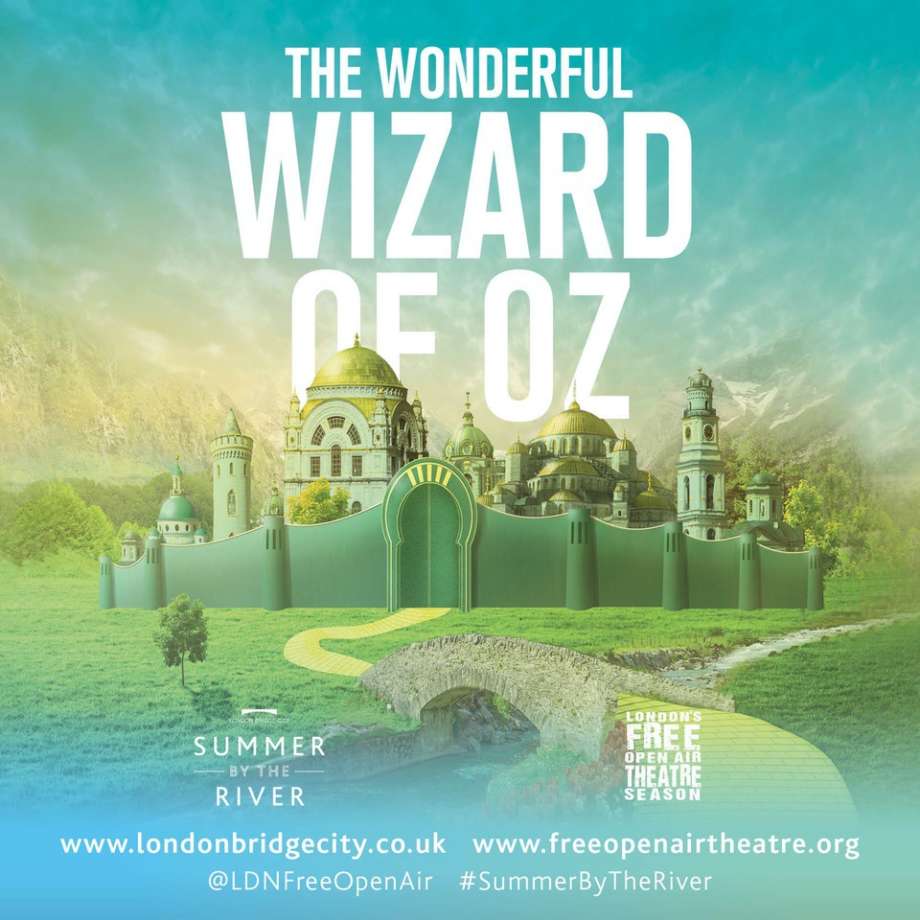 Dorothy has been swept by a tornado far from her Kansas home to the magical land od Oz. Only a mighty Wizard knows how she can return home but, in exchange for the secret, he demands that she destroy the Wicked Witch of The West. Aided by her dog Toto and their new Oz friends, the team must find the brains, the heart and the courage to defeat the evil magician.
Packed with adventure, comedy and friendship, this is the perfect family treat and a great introduction to the joy of theatre.
In August, Discover or re-discover the Wonderful Wizard of Oz from Wednesday to Saturday at 6pm and Sundays at 4pm.
Special performances:
17th at 6pm - Captioned performance
25th at 4.30pm - Relaxed performance - this entails accommodating people with autism, learning disabilities and other sensory needs.
26th at 2pm - Parents and Babies performance
PLEASE NOTE: This event is FREE and is subject to first come first serve basis