30 September 2017 – 01 October 2017 1:00 am – 1:00 am
Mayor's Fund for London: Midnight2Midnight Run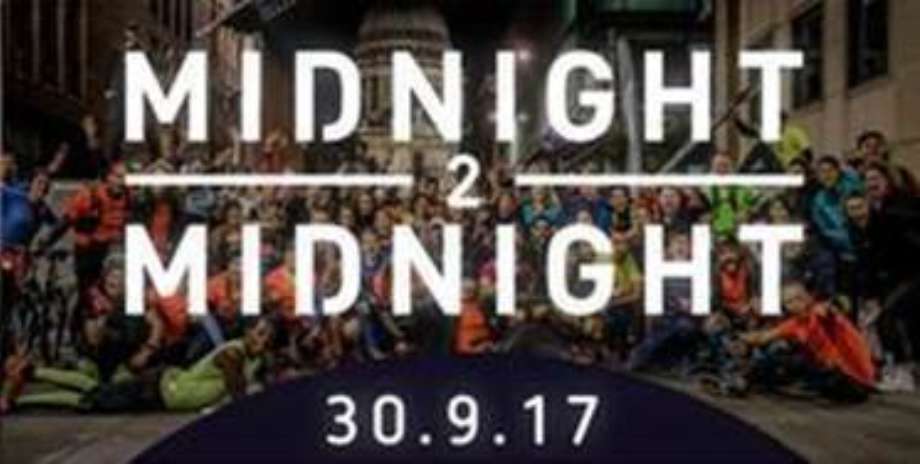 Midnight2Midnight, the epic 24 hour charity relay run, is a unique charity fundraising event.
It's 24 x 10km running loops starting from City Hall on the hour, every hour.
It's NOT a race and it's NOT about how fast you run. It's about sharing your run with other people, embracing London, doing something good and having A LOT of fun.
How it works
Simply register and pay a small entry fee http://www.midnight-to-midnight.com/
Then run one, two, several or even all of them!
You will be accompanied by the Midnight Runners crew throughout - expect great music, iconic views and a lot of new friendships.
Timings - Friday 29 September 2017 @23:45 – Saturday 30 September 2017 @23:59
100% of the entry fee will be donated to the Mayor's Fund for London.
Runners are also encouraged to raise sponsorship to recognise their efforts and further support the charity.
About the Mayor's Fund for London
700,000 children in London live in poverty. That is unacceptable in a city as prosperous as ours. The Mayor's Fund for London works with young Londoners from disadvantaged backgrounds to give them the skills and opportunities they need to secure employment, get on the career ladder and escape the threat of poverty. Check out our work here: http://www.mayorsfundforlondon.org.uk/