07 October 2017 11:00 am – 7:00 pm
Biohacking Blood with Science Gallery London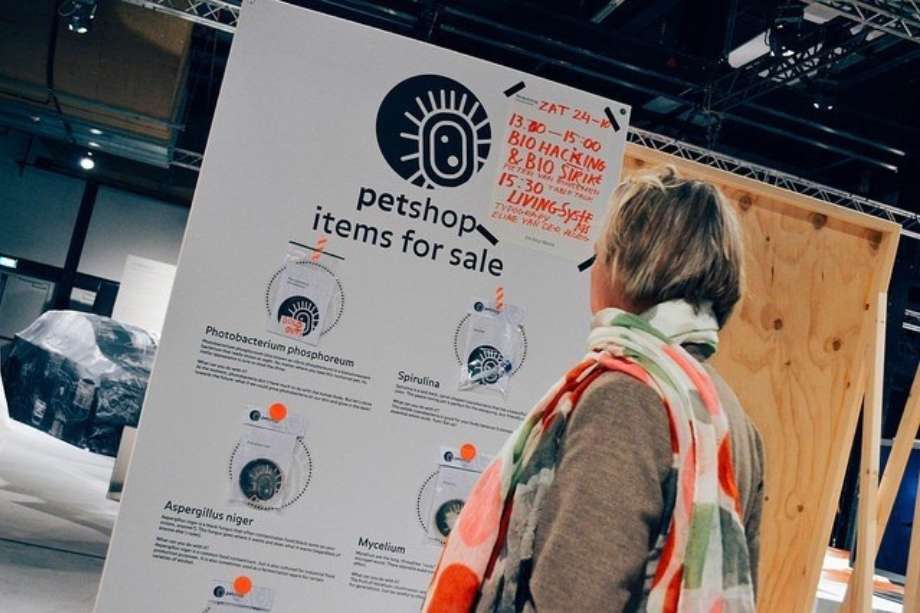 Our blood has many special features that enable us to live. Rich in iron, carrying vital oxygen, carbon dioxide and nutrients, plus it circulates heat through our bodies amongst other things. But what is it made of and how do we know? And if we can unlock the building blocks, could we one day replicate it? Science Gallery London are offering interactive sessions in Hay's Galleria; drop in and discover something about your blood!
MAKING FAKE BLOOD
What would it take to make artificial blood, and could this one day replace blood donation? Meet bio-artists from the Waag Society to find out what goes into blood, before making your own in this free workshop.
TIMES: 11:30-12:30 & 14:00-14:45
BLOOD TYPING
How do we know what blood type we are and why is it important? Get up close and personal with blood in this free hands on session.
TIMES: 12:30-13:15 & 15:30-16:15
Please note these workshops are drop-in on a first come first served basis, no booking is required. We advise arriving 10 minutes before each session starts to secure your free place.
BLOOD PARASITE PETSHOP
You are not alone… Visit the Blood Parasite Petshop, a concept store featuring a collection of unusual creatures including larval and fully grown mosquitos, blood worms and fleas. Hear about the range of creatures that can live in our blood and consider whether you'd like to adopt one as a pet. Presented by Waag Society.