19 October 2017 – 03 December 2017
Paddingtons Pop Up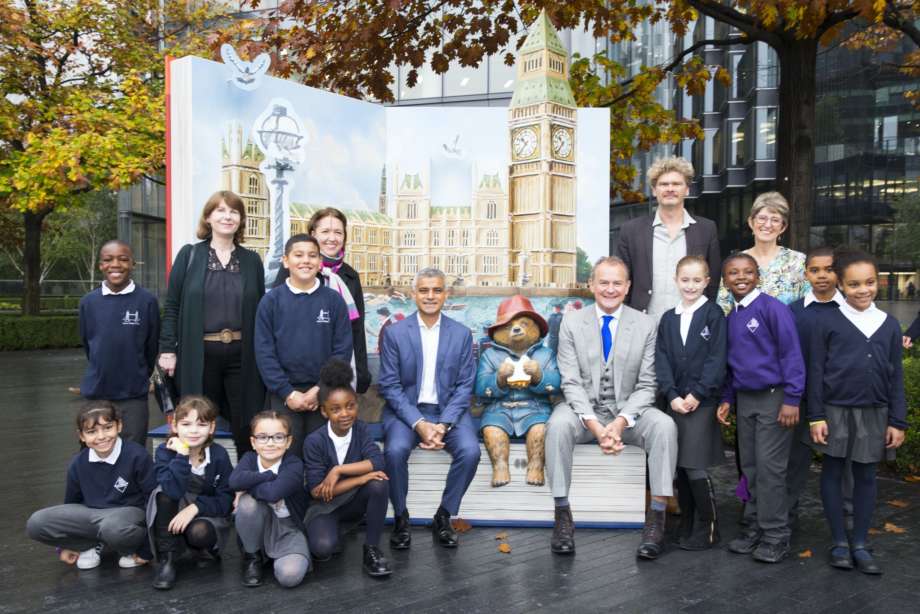 As part of Paddington's Pop-up London, unveiled at London Bridge City on 19th October, a pop-up book has been installed on More London Riverside. 
Unveiled by London Mayor Sadiq Khan and Paddington 2 filmmakers and cast members Hugh Bonneville, Simon Farnaby, Rosie Alison, Alexandra Ferguson-Derbyshire, Michael Bond's daughter Karen Jankel and local school children. The five spectacular pop-up book installations featuring Michael Bond's much-loved bear will appear at iconic landmarks and attractions across London from Monday 23 October – 3 December 2017, ahead of the film's eagerly awaited release in UK Cinemas on 10 November 2017.
In the new film Paddington 2, Paddington discovers an exceptional pop-up book in Mr Gruber's antique store. Taking inspiration from this, these five stunning free attractions will be open for everyone to enjoy, with installations appearing across the Capital and featuring some of London's most famous landmarks: Westminster, Trafalgar Square, Tower Bridge, Buckingham Palace and Piccadilly Circus. The pop-ups will appear at the following popular tourist spots: Peter's Hill (St Paul's), Tower Bridge, Paddington Station, Peninsula Square (The O2) and Bankside (Tate Modern).