10 March 2017 – 19 March 2017
British Science Week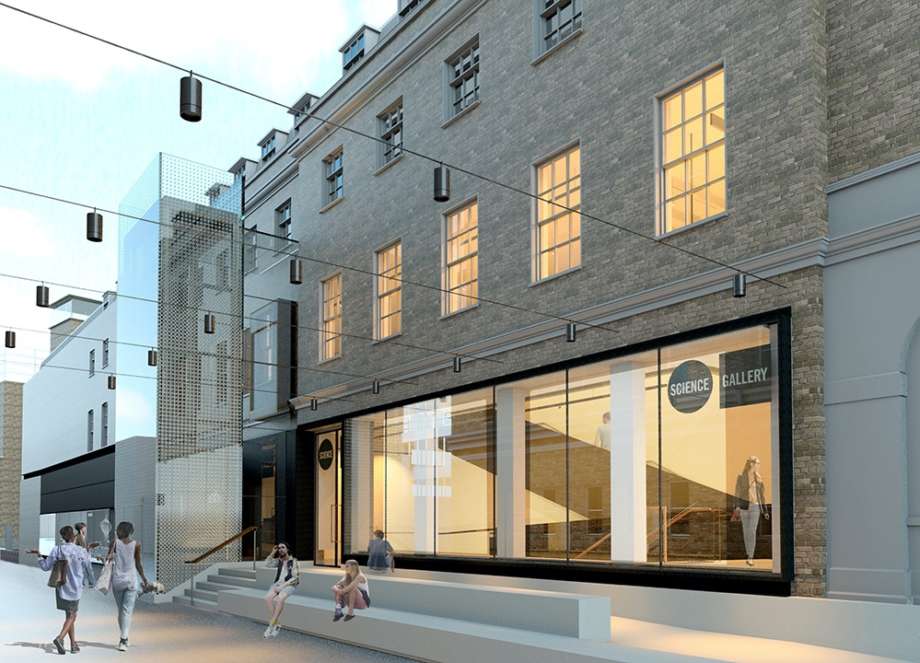 The 10th-19th March is British Science Week and to celebrate we spoke to our new neighbours on St Thomas Street, Science Gallery London. Director, Dr Daniel Glaser gave us a great insight on what to expect, take a look! 

Science Gallery London is a place where art and science collide. We connect art, science and health to drive innovation in the heart of the city. Our new free-to-visit space will open in London Bridge in 2018. Attracting over 300,000 visitors per year, we will bring together scientific researchers, students, local communities and artists in surprising and innovative ways. Our programme will comprise several themed seasons every year, incorporating exhibitions, events, performances, live experiments, open discussions and festivals, all with scientific engagement at their core.

How did Science Gallery London come about at King's College?
King's vision is to be a civic university at the heart of London. The opportunity to redevelop the flagship site diagonally opposite the Shard allows the university to turn its face outwards and engage a broad and diverse public with collisions between science and art. We aim to become more porous and strengthen our connections with businesses, residents, commuters and tourists. We offer connections for experts and lay public to our world-leading research programmes and opportunities to engage with our vibrant student body.
What can we expect from Science Gallery London?

Science Gallery is being created in a grade II* listed Georgian building on Guy's Courtyard, which is being newly restored and landscaped to create a fantastic new public square. Science Gallery will be a dynamic and inclusive space opening in 2018. It will have a cafe, shop, theatre space and galleries. We will have no permanent collection but will offer an ever-changing series of seasons dealing with all aspects of culture and featuring and questioning world-class science and cutting-edge art. We will be particularly focused on 15-25 year olds but will be free and open to all.

How will Science Gallery London benefit the London Bridge area?

We will offer a major enhancement to the public realm on St Thomas St and a major cultural lift to this rapidly developing area. We will offer employment to local young people and offer opportunities for genuine participation to all ages. For employers we will engage to enrich the lives of their staff and to offer them opportunities to connect with the latest developments in science and in art. We will be a beacon for inwards tourism helping to define London Bridge as a distinctive and dynamic destination. We will develop a fabulous outward facing cafe and will also have state of the art meeting rooms, a studio with private terrace overlooking Guy's Courtyard, an auditorium and reception and dining spaces available for private hire for clients seeking a distinctive and high quality offering.

How can people get involved before the opening?

Our lead-in programming offers pop-up experiences mostly centred around our developing programme. Each future season features an open call for proposals which means that anyone can submit ideas for exhibits or experiences. We are active via social   media (search: scigallerylon) and will be offering site visits and conversations for anyone who would like to help us shape our building and our programme. We will start to market our event hire opportunities later this year.

What can people expect from the BLOOD exhibition this year?

BLOOD will offer surprising opportunities to connect and participate in our season built around this vital fluid. We'd be dead without it but seeing it can make us queasy. It divides us into different blood groups and can cause all kinds of diseases but we can share it through transfusions to save lives. We will have events and experiences in London Bridge and further out into Southwark and Lambeth. Prepare to get your circulation going!