What's
On
Hear about the latest events
Sign up for regular updates on competitions, events, news and offers from London Bridge City.
16 June 2017 7:00 pm – 10:00 pm
London Bridge City Summer Festival: Massaoke Fridays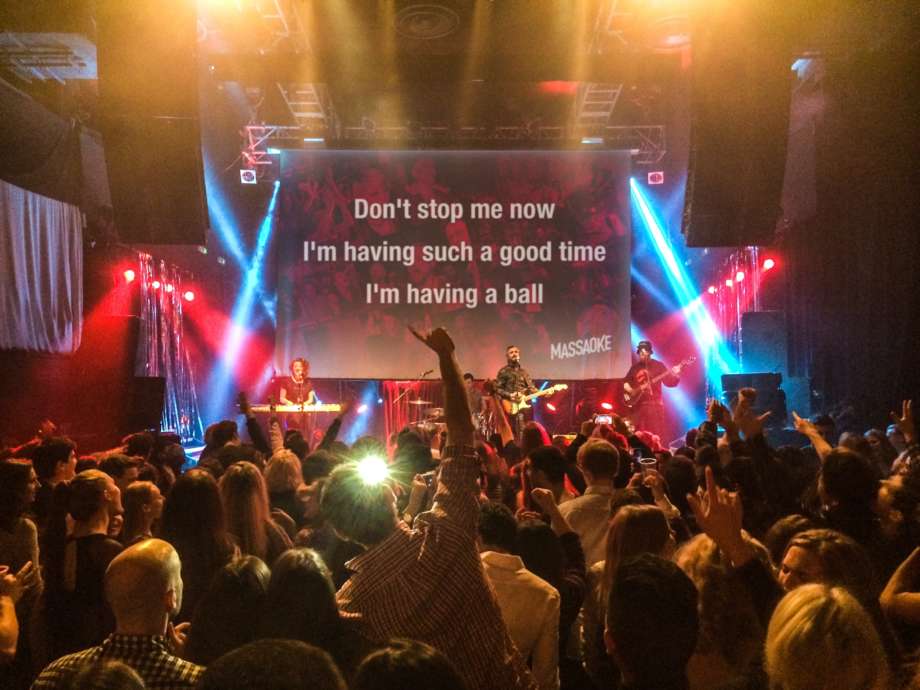 Venue: The Scoop

Never been to Massaoke? The idea is simple. A brilliant live band. The greatest pop, rock and indie anthems from the 80s, 90s, 00s and beyond. Lyrics on the big screen and a room full of party-goers singing and dancing their hearts out together. Part rock gig, part club night, Massaoke is a euphoric night out celebrating the greatest hits of all time – from Bon Jovi to Bowie, Taylor Swift to Madonna, Oasis to Adele – and one hell of a party. 
So grab your mates and bring the noise to experience the 'best night out ever' (Al Murray, the Pub Landlord). 
Acclaim for Massaoke: 
"One of London' s best nights out" Sunday Mirror
"An awful lot of fun" Evening Standard
"We love this!" Now Magazine
"Karaoke? Pah! That' s just for show-offs. The real fun comes from a room full of punters singing together" Time Out London