24 July 2017 – 09 September 2017
Horniman at Hay's: Nicholson's Gin Festival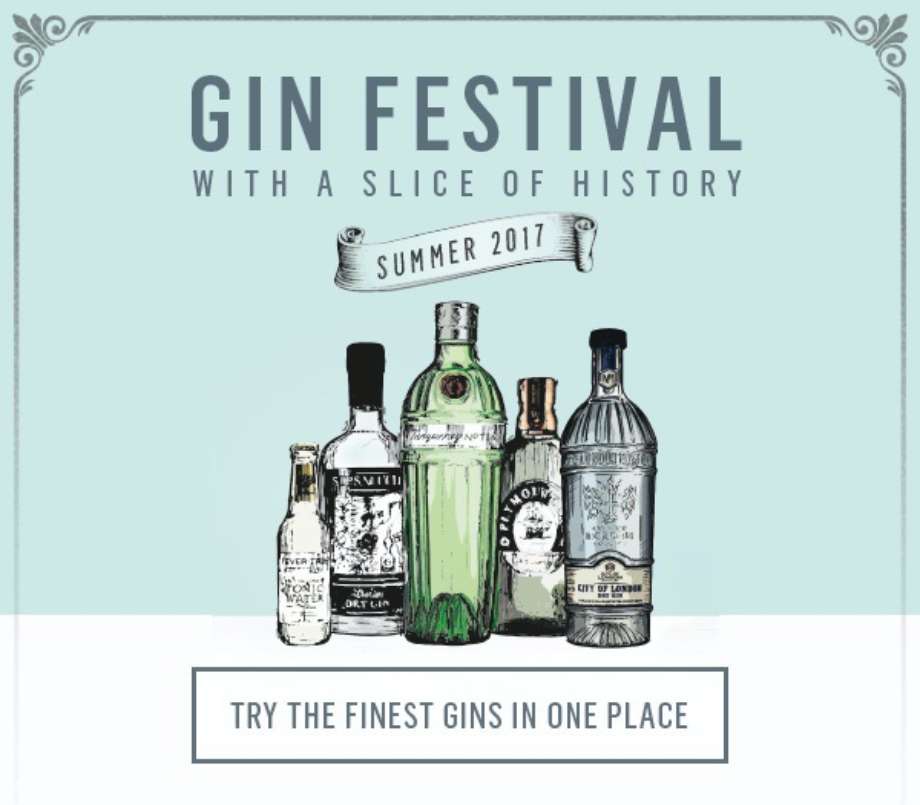 Attention gin fanatics! This summer, the Horniman at the Hays will be celebrating all things gin with their largest annual Gin Fest to date, launching on Monday 24th July and running into the start of September. The summer-long festivities will showcase 38 premium gin brands along with a bespoke Barrel Aged Tanqueray Festival Gin, created exclusively for the festival. An action-packed programme of masterclasses, gin tours, secret gin parties and a raft of social media giveaways!
The secret is out (one of them!) The Horniman's love of gin goes way back – founder William Nicholson started his career by running the family gin distillery in London and Nicholson's are still serving the best gins in many of its original gin palaces today. Nicholson's have teamed up with iconic brand Tanqueray, adding its highly-awarded spirit to re-purposed whisky barrels for an aged gin with sweet, caramel and vanilla notes. There is just 400 litres available and once it's gone, it's gone – so be sure to catch it while you can!
Gin-galore! Gin aficionados will have an excuse to visit time and time again as more gin brands than ever participate with the festival. In addition to Barrel Aged Tanqueray Festival Gin, 38 high-end gins will be on offer including 14 new entries. There's a range of Navy-Strength (over-proof style gins historically linked to the navy); and Old Toms that herald from the 1700s when gin laws were passed to curb the gin drinking habits on London's streets. At this time, gin consumption was forced underground – becoming available in secret 'Puss and Mew' shops identified by an iconic cat on the door known as 'Old Tom'.
Watch out for the 'black cat' in your local Nicholson's pub for clues revealing the location of your very own local Secret Gin Party. Keep your cat's eyes peeled…Also making an appearance will be a variety of flavour-led gins including Tarquin's Cornish Blackberry; Williams Sloe & Mulberry and Warner Edwards Victoria's Rhubarb. British boutique brands on show include Cotswolds Distillery, Silent Pool, City of London Distillery and Peckham's very own Little Bird.
Teetotallers won't be excluded from the party as Seedlip, the world's first premium non-alcoholic spirit, solving the dilemma of 'what to drink, when you're not drinking' will be a prominent feature throughout #GinFest2017. #InItToGinIt
Don't forget to download the Nicholson's app for your ultimate guide to gin this summer, brimming with festival info and prizes including a 'Spin to Win Gin' game which will be hosting hundreds of gin prizes, all waiting to be won throughout the festival!
For a gin-sational roster of events, parties and giveaways, head to your local Nicholson's this summer. Visit www.nicholsonspubs.co.uk/ginfe... for further details.