21 September 2016 – 25 September 2016 7:00 pm – 11:00 pm
Free Open-Air Theatre Season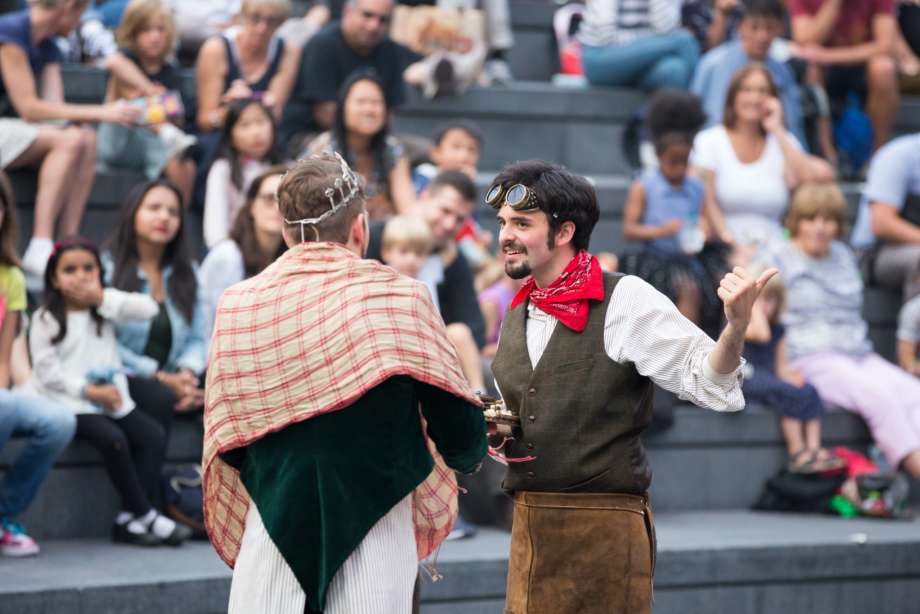 Since 2005 Gods & Monsters as part of London's Free Open-Air Theatre Season have run a series of exciting and innovative education and outreach programmes; they offer the most accessible and inclusive theatre season in London.
Each week from 31 August – 25 September Gods & Monsters are running two performances per night from 
Wednesday–Sunday at The Scoop and this includes a children's and adults' performance.
The children's performance is The Wawel Dragon (Polish Folks tales) from 6–7pm adapted and directed by Nastazja Domaradzka and Phil Willmott. A story of the ingenious, witty and daring folk who tried to defeat the dragon beneath Wawel castle; this castle still, to this day, is one of Poland's most popular visitor attractions.
The adults' performance is a new rock musical adapted from Dostoievsky's Crime And Punishment from 8–10pm with music by Toyah Willcox and Simon Darlow.
Every Thursday each week there will be a post-show chat at 10pm with the cast following the Crime And Punishment performance.
On 22 September the performances and post-show chat will be captioned by StageText for those with hearing difficulties.
MORE MORE INFORMATION VISIT LBCSUMMERFESTIVAL.COM
*PLEASE NOTE that this event is weather dependent. In the occurrence of bad weather, performances may be cancelled 30min before starting time or during the performance.