24 March 2016
The Horniman at Hay's Reopening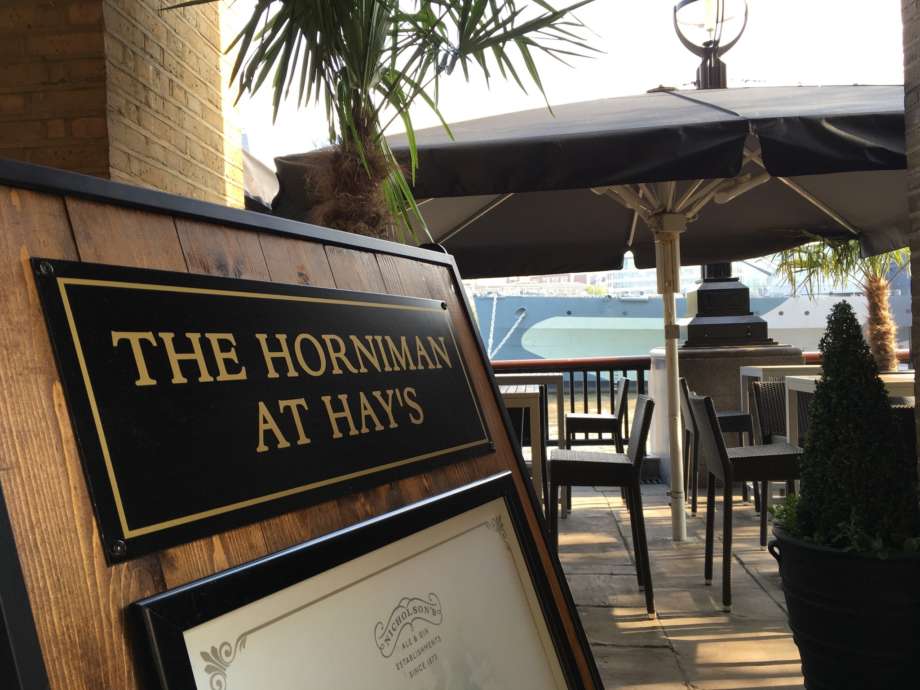 The Horniman At Hay's is celebrating its relaunch at Hay's Galleria. Reopening on 24 March, the newly refurbished pub has had a complete remodel and transformation, reflecting the style of the old tea warehouses which used to stand in its place along what was once the largest wharf in the port of London.
The remodel sees the pub transformed with a new wooden interior and a beautiful bar. The mezzanine level which overlooks the Thames has been updated, making it a great place for celebrations and events, big and small. For more intimate events, the downstairs private cellar bar has also received a new makeover.
The drinks focus will continue to include a fantastic array of local Cask Ales and premium gins. Enjoy a pint? They'll also be the addition of a new Craft Beer range which will change seasonally to showcase up and coming craft brewers from around the UK.
Those looking to dine will be impressed with the revamped menu which features new items including a beautiful Slow Cooked Duck Leg Confit, Nicholson's Famous Fish & Chips, Gloucester Old Spot Sausages and deliciously decadent desserts such as Salted Caramel Profiteroles, Rose-Sugar-Glazed Lemon Tart and Rhubarb and Custard Parfait. With a selection of lighter dishes and sharing starters, there really is something for every occasion.
The relaunch comes ahead of the Beer Festival launching at The Horniman at Hays and all Nicholson's pubs across the country from 14 April until 1 May where there will be 52 different beers on offer.
For further information on The Horniman at Hays, please visit: http://www.nicholsonspubs.co.uk/restaurants/london/thehornimanathayslondonbridge