06 March 2016 8:00 am – 2:00 pm
International Women's Day: Walk in Her Shoes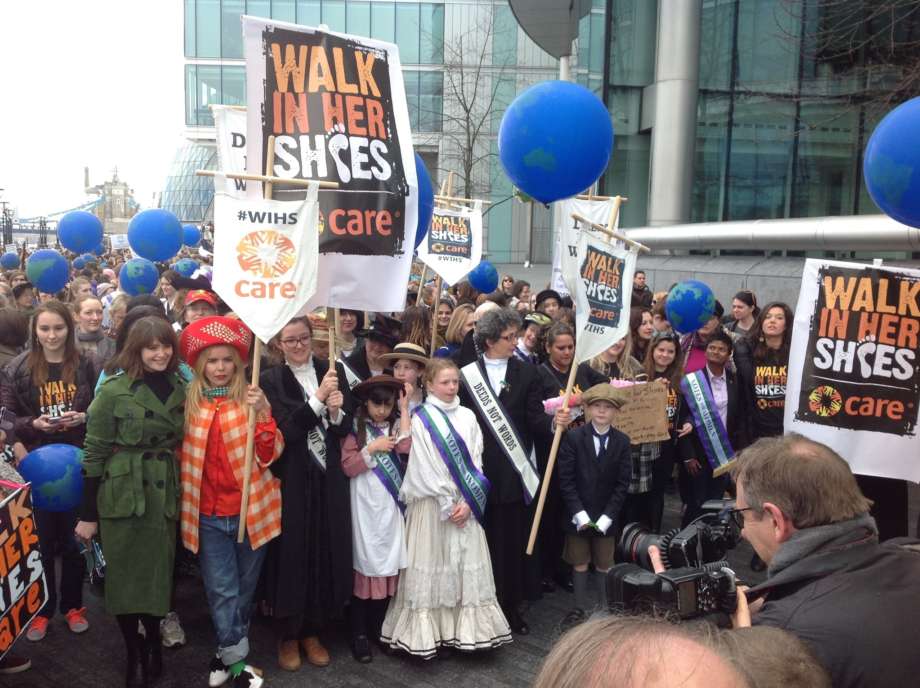 Walk in solidarity with women worldwide who suffer disproportionately from poverty and discrimination. Join CARE International, Dr Helen Pankhurst, great granddaughter of Suffragette leader Emmeline Pankhurst, and an incredible line-up of guests from around the world, including celebrated women's rights champions from stage and screen, as well as inspiring unsung heroes and campaigners from the world of gender equality and women's rights in celebration of International Women's Day. Hear moving stories and powerful speeches amid a line-up of uplifting entertainment.
Launching CARE's annual Walk in Her Shoes campaign, this is a perfect opportunity for individuals, families and organisations to come and cheer for women and girls at CARE International's colourful rally, then march with us through London in solidarity with women around the world.
The event is free, so anyone can attend, and everyone is welcome!
Find out more HERE.