09 February 2016 1:30 pm – 3:00 pm
Flipping Marvellous London Bridge City Pancake Race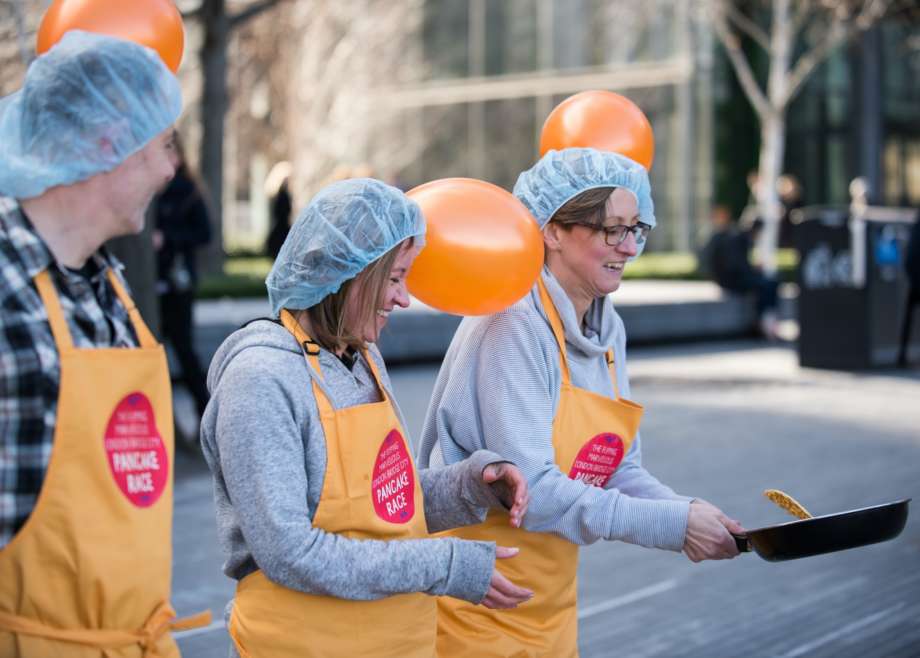 Run off those crêpe induced calories, bring glory to your organisation and help a local charity along the way.
Participate in the annual Flipping Marvellous London Bridge City Pancake Race and batter your opposition in a triathlon of treasure hunt, flip off and race.
This flipping marvellous race is now in its 4th year and much bigger.
A London Bridge City and London Bubble Theatre Company initiative in aid of Young Theatre Makers.
Find out more HERE.