What's
On
Hear about the latest events
Sign up for regular updates on competitions, events, news and offers from London Bridge City.
30 November 2017 – 03 January 2018 11:00 am – 10:00 pm
Eis Haus Ice Bar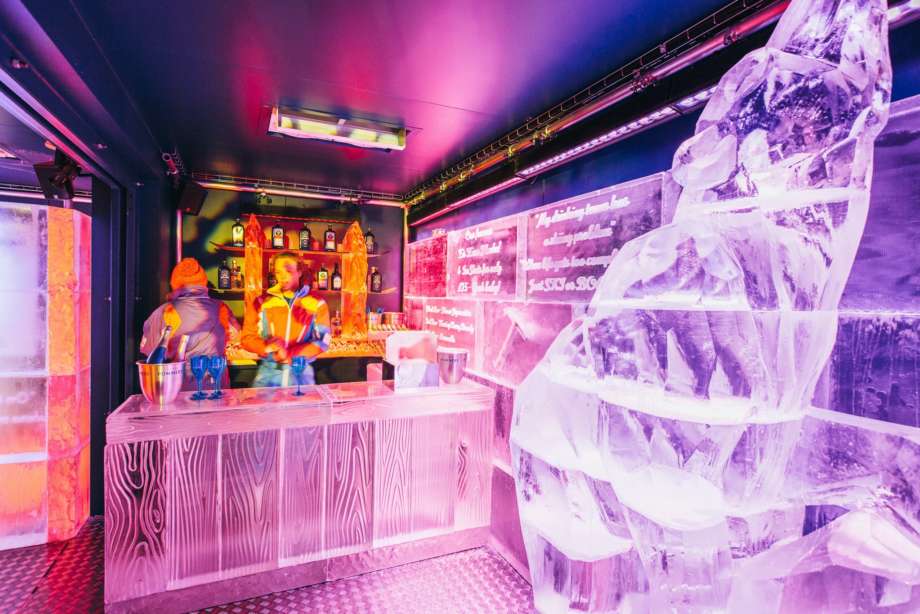 London Bridge City is to be transformed into a festive, alpine destination as Eis Haus brings the apres-ski real ice bar experience to Christmas by the River.
The mini alpine resort will be fitted out with gondolas, heaters and a programme of events like bands, DJs and live ice carving. You can grab some warm ski clothes and gloves before entering the ice cavern including whimsically lit ice sculptures of howling wolves, giant bears and a shimmering bar carved entirely from ice.
But if you're not keen on the cold, guests can warm up with hot toddies and enjoy a variety of entertainment.
The bar is open for all but to enjoy the sub-zero experience inside the Eis Haus, tickets start at £15 with last entry at 9:30pm. Book here!
Eis Haus is the brainchild of Philip Hughes, one of the world's leading ice experts. He has been at the forefront of the specialist world of major ice installations, globally for the past 24 years.